Go | The best concerts in Jax this week
Cellus Hamilton, Dustin Monk and the Hustle, Laney Jones and more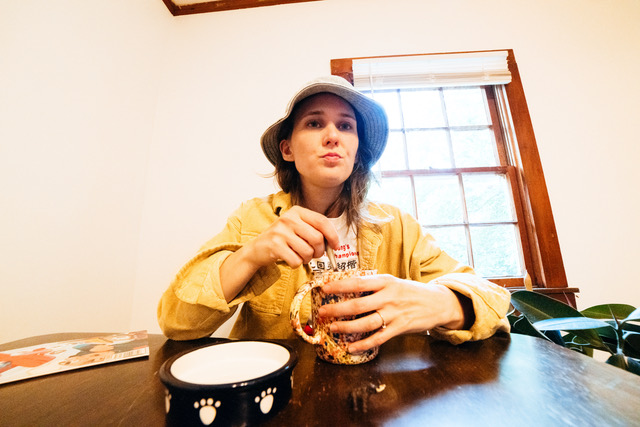 Nashville singer-songwriter Laney Jones' star is on the rise. She plays Blue Jay on Sunday –– a show that's not to be missed | Credit: Libby Danforth
Each week, the JME team looks long and hard at the concert calendar to identify the best shows in Jacksonville. Our weekly Go recommendations are updated every Monday morning and are always available on jaxmusic.org.
Here's the rundown of what JME contributors want to see and hear in and around Jacksonville this week.
Singer-Songwriter
Five For Fighting – Wednesday, May 11
PV Concert Hall | Ponte Vedra
After breaking big in the early 2000s, soft-rock balladeer John Ondrasik, AKA Five For Fighting, has stayed busy, writing for Broadway and television, embarking on various philanthropic endeavors, all while releasing a half-dozen records. Five For Fighting performs with a string quartet at the PV Concert Hall on Wednesday.
Hip-Hop
Cellus Hamilton – Thursday, May 12
1904 Music Hall | Downtown Jacksonville
Atlanta-bred, New-York-based rapper Cellus Hamilton rhymes about the spectrum of human emotion, digging deep into his interior monologue on tracks like 2017's "Mojo." Hamilton performs at 1904 Music Hall on Thursday night.
---
Soul
Dustin Monk and the Hustle – Friday, May 16
Underbelly | Downtown Jacksonville
Local soulman Dustin Monk brings his band The Hustle to Underbelly on Friday with support from Jax-based fusion outfit Universal Green.
---
Singer-Songwriter
Laney Jones – Sunday, May 15
Blue Jay Listening Room | Jacksonville Beach
On the strength of her critically acclaimed new record, Nashville artist Laney Jones has been heralded as one of the best voices in contemporary Americana, mixing indie sensibilities with R&B and modern folk. Jones performs at the Blue Jay Listening Room on Sunday.
---