Four Miles Davis Albums to Introduce you to his Singular Genius
Celebrate the Birth(day) of the Cool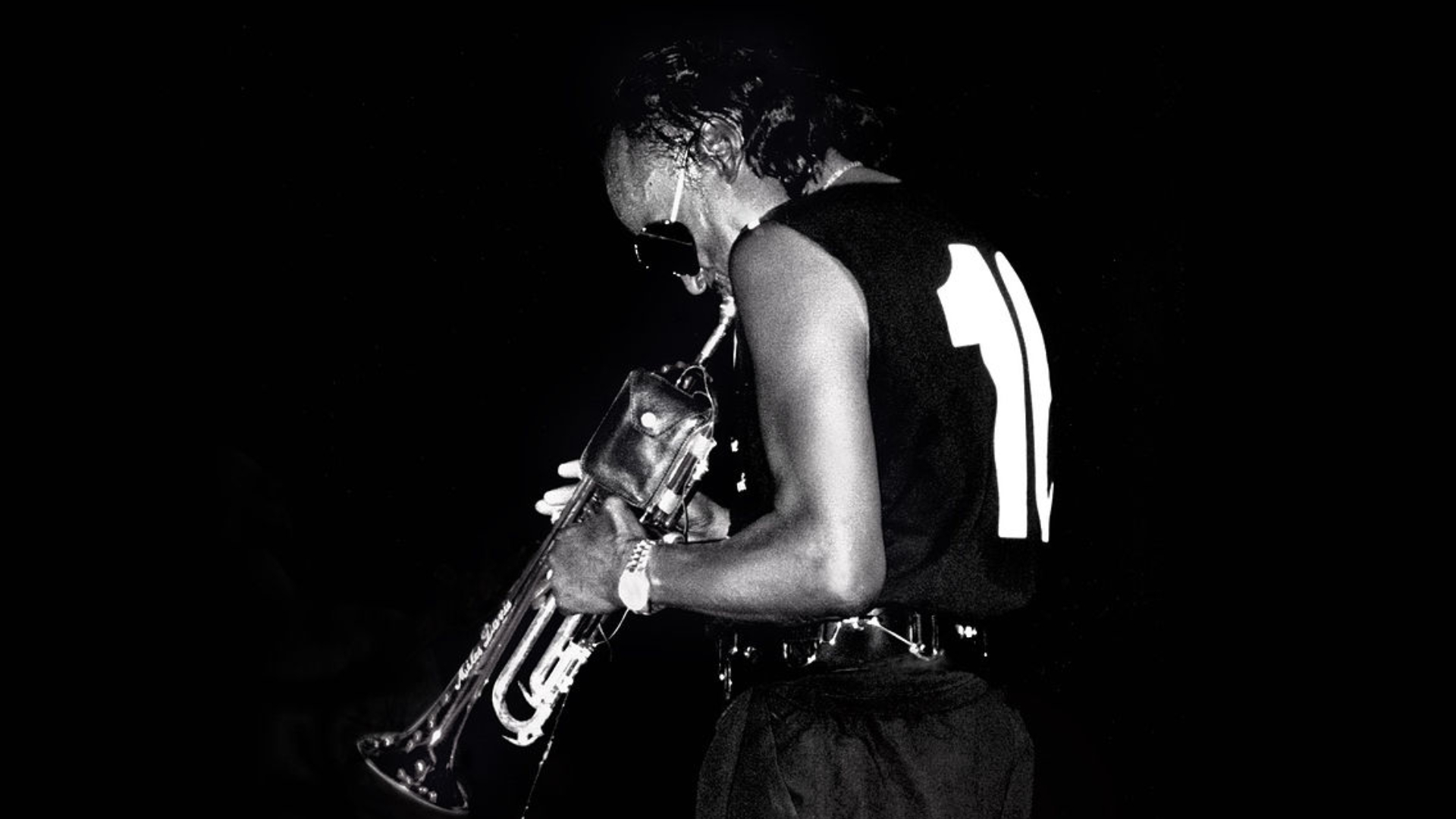 Thursday, May 26, 2022 would have been Miles Davis's 96th birthday. Considering the prodigious output, charismatic influence and outlaw ethos the jazz genius packed into the 65 years he spent on the planet, it's hard to gauge how the "dark prince" would have felt as an iNonagenarian.
From his earliest days as a late '40s ferocious bebopper, forging mid-20th-century modal jazz and fusion, and up to his last years of exploring straight-up pop music, Miles was many things to many people: trumpeter of heralded restraint, innovative composer, a savvy bandleader, malevolent funk sorcerer and all-around sage-contrarian.
In celebration of an artist who found stimulating, fertile ground in the music of both Karlheinz Stockhausen and Cyndi Lauper, we have chosen four albums that we think are solid lead-ins and eternal testaments to Miles's music.
Kind of Blue (1959)
After releasing a volley of more than two dozen crucial bebop, hard bop and cool jazz sides for the Prestige and Blue Note labels, Miles distilled his ideas of a type of static minimalism into this undisputed masterpiece. Composing with modes, essentially scales generated from the universal major scale, freed up Miles and his players to explore lesser avenues of popular music, while also tempering the ears of jazz listeners to melodies and modes that once sounded "exotic." The elegiac "All Blues," with its gliding, sinuous interpretation of twelve-bar blues is but one classic cut that became a jazz standard, and like the rest of Kind of Blue, permeated subsequent genres of 20th-century music. One crucial devotee to Kind of Blue was Duane Allman, who cited the playing of Miles and John Coltrane on the album as a direct pipeline to the Allman Brothers Band and their subsequent bar-raising of rock jams.
-Steam Miles Davis Kind of Blue
---
In a Silent Way (1969)
In some ways, In a Silent Way seems as if it has always been playing in the background. Rock, jazz, soundtracks, even the future of prog and Krautrock, are all contained within the album. Miles's preceding four albums for Columbia incrementally pushed the "acoustic jazz" format to its saturation point, both through composition and extended group improvisation. As he entered his early 40s, Miles ostensibly decided to electrify his life, which is what he exactly did with a group of diverse players from around the globe. On pieces that are more suites than songs, Miles and the assembled band reduced the jazz language to the level of its diacritics, emphasizing the alphabet and building blocks of the music of improvisation, hushed swing (in particular Tony Williams' driving hi-hat rhythms), and producer Teo Macero's use of the studio as a kind of phantom collaborator. Beginning with the following year's Bitches Brew, Miles and a rotating roster of young players would take a deep dive into funk, psychedelic, and electronic wildness, creating the protean phase of jazz fusion.
---
Dark Magus (1977)
Beginning in the early '70s, Miles released a flurry of studio and live recordings that were atmospheric, downright eerie, spellbinding and even assaultive with Davis and his chosen players improvising over simple melodic motifs or wildly layering spontaneous jams over a driving beat. Culled from a March 30, 1974, concert at Carnegie Hall, the original double LP set Dark Magus featured four 25-minute tracks of surging, heavily processed guitars — some utilizing pre-Sonic Youth alternate tunings, flexing electric fuzz bass and berserk percussion and Miles punctuating the sonic totality with stabbing bleats and cryptic sustained tones from his trumpet. Apparently annoyed, or terrified by, Miles's descent into the abyss, Columbia Records chose to only release the album in Japan. It would take 20 years for it to finally be released domestically. Cocaine truly is a hell of a drug.
---
We Want Miles (1982)
Recorded live in NYC, Japan, and Boston in 1980, We Want Miles ended a six-year concert hiatus of dead air from Miles Davis. Featuring new and old blood in his band, the original double LP essentially ladled out sustained vamps from Miles and crew. In lieu of the controlled mayhem of his '70s output, We Want Miles served up fare like "Jean Pierre," a simple, nursery-rhyme-like melody that was more akin to Ornette Coleman than cool jazz. While Miles would continue to release a flurry of studio and live releases prior to his death in 1991 at the age of 65; possibly knowing that a lifetime of hard living had left him living on borrowed time, We Want Miles continues Miles Davis' singular compositional ideas and choice of side players, and is indicative of a career based on reinventing, and then erasing the rules, right up until the end game.
---