Your Guide to this Weekend's Jacksonville Jazz Festival
What to see and hear at this weekend's free fest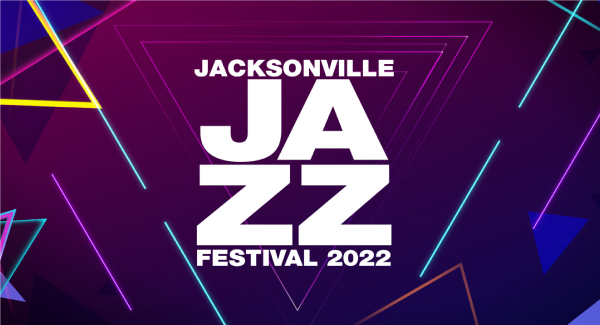 The Jacksonville Jazz Festival returns this weekend. And from icons like Herbie Hancock to rising stars like Jazzmeia Horn and Christian Sands to contemporary barrier-breakers like Robert Glasper, the festival's 2022 lineup is arguably its best in years –– given the revered 40-plus-year history of the festival, that's saying something.
Aside from the big names and local standouts playing the Swingin' Stage (Riverfront Plaza) and the Groovin' Stage (Ford on Bay), as always the festival includes a big-band-sized orchestra of auxiliary programming, including the popular piano competition and dozens of performances at venues around town as part of this year's JazzFest After Dark.
To help you find the beat and improvise on the motifs of this year's Jacksonville Jazz Festival, the JME team put together a list of what we want to see and hear at this year's fest.
Tune into the Independent 89.9 HD4, where we'll celebrate Jazz Week May 23-29 with a song by a contemporary jazz artist every hour from 7 a.m. – 9 p.m. and Jazz Brunch from 10 a.m. – noon on Sunday.
Piano Competition
A 30-year tradition, the Jacksonville Jazz Fest Piano Competition welcomes five of the world's best jazz pianists to the Florida Theatre, where they'll compete for a cash prize and a spot on this weekend's Swingin' Stage. A panel of jazz heavyweights will judge what's always a fierce, but endearing and joyous competition. This year's list of competitors includes Cuban-born multi-instrumentalist Rafael Zaldivar, Baton Rouge-based piano prodigy Seth Finch, genre-bending composer David Caldwell-Mason, accomplished bandleader Jason Yeager and decorated maestro Jordan Williams. The event is free to attend.–Matthew Shaw
---
The Shape of Jazz Right Now
While marquee names like the inimitable jazz icon Herbie Hancock and R&B legend Patti LaBelle are certain to put butts in the lawn-chairs, this year's jazz fest lineup includes several emerging and established artists who are currently turning the genre on its ear. Artists like singer Jazzmeia Horn and pianist Christian Sands, both in their early thirties, are among the most decorated artists on this year's bill.
Meanwhile, as noted in our recent feature: Contemporary Jazz Artists you Should Know, Sunday headliner Robert Glasper has had perhaps the most mainstream success of any jazz artist in this century.–Matthew Shaw
---
The Local Angle
From its very beginning, in 1980, local acts have had an outsized impact on the festival. Among the ranks of the Jacksonville Jazz Festival Hall of Fame, there are 30 local artists; but that's only a taste of the hundreds, if not thousands, of local musicians who've worked the festival over the last 42 years.
A number of those legends, past, present and future, will be appearing at this year's festival. Akia Uwanda and her daughter are both popular singers on the local scene. A vigorous proponent of jazz music, Uwanda gets the honor of being the very first performer at this year's festival, taking the Groovin' Stage at 4:15 p.m. on Friday.
Trumpeter Ray Callender is a veteran of the festival stage, as well as all the best jazz spots in Northeast Florida. He leads his own quartet onto the festival's Groovin' Stage at 4:30pm on Saturday. That group includes Todd DelGiuduce on saxophone, Russell Kirschner on piano, Ricky Ravelo on bass, and Ben Adkins on drums.
The festival's rise in national prominence has paralleled that of the network of jazz educational programs in this region (going back to the days of Ira Koger, who helped create both), and their contributions are prominently featured this year. The DA Jazz Combo will open up the weekend on Friday at 4:30pm. The UNF Jazz Orchestra I supports a squad of festival hall of famers like Longineu Parsons, Bill Prince, Lisa Kelly, JB Scott, Gary Starling and Danny Gottleib, all veteran educators in their own right. Besides that, you can find local jazz teachers and students playing in groups throughout this festival, and most others, too.
The festival's final day begins with a solo guitar set by Taylor Roberts, who's been among the region's most in-demand purveyors of refined, atmospheric jazz for hotels and resorts across the southeast, and into the Caribbean.–Shelton Hull
---
Less-Heralded Legend
Grammy Award-winning tenor saxophonist David Sánchez had originally considered pursuing a degree in psychology. But thankfully for music fans, he chose instead to dive into the headier waters of the jazz scene. After studying music at Rutgers University and still barely in his twenties, Sánchez became a musical mentee of bebop legend Dizzy Gillespie. After decades of gigging around the globe and dozens of releases as a leader and sideman, including stints with Roy Haynes, Charlie Haden, Randy Brecker, Pat Metheny, Roy Hargove, the Mingus Big Band and Arturo Sandoval, the saxophonist-composer decisively honed his inventive, forward-looking Pan African music.
Sánchez's 2019 release Carib is a raucous and complex interplay of musical traditions and a fitting trailhead for traveling into Sánchez's jazz realm. Sánchez plays the Groovin' Stage on Sunday at 5:45 p.m.–Daniel A. Brown
Late-night Programming & JazzFest After Dark
The official festival festivities end around 11 p.m. each night, leaving three more hours before last call, and nightlife options abound downtown during festival weekend, even more so than usual. The centerpiece of that action is always the Jazz Jam, which runs from 9 p.m. to midnight in the VyStar Breezeway. It's meant to capture the feeling of those late-night club sessions where so many great innovations in jazz took place.
Traditionally, the Lisa Kelly-JB Scott unit held court at these sessions. For this year's jam, the torch has been passed to drummer John Lumpkin. He runs the jam sessions at Posting House every Sunday, so he's familiar with the format. Virtually every major jazz musician in the city's history has worked these sessions at least once.
JazzFest After Dark has been crucial to reinforcing the festival's brand, while also helping to shine a spotlight on the ever-growing network of night spots downtown. It was developed by Jason Lewis, veteran musician and local promoter, who retired just last year from the position he created back in 2013.
Nearly a dozen local venues will host After Dark programming this year. Of note, Raisin Cake Orchestra plays Volstead on Friday night, serving up their own uniquely atmospheric take on the old-school Prohibition aesthetic. Bassist John Chapman and drummer Benjamin Adkins have been leading the group there since its inception, later adding ace guitarist Evan Ruffino and saxophonist DeAndre Lettsome (whose debut album, "Impetus", is out now, on Bold City Records).
Ten-piece salsa orchestra LPT plays at Underbelly on Friday night, immediately after the Herbie Hancock set at Riverfront Plaza (site of the former Jacksonville Landing). That ends around 11 p.m., giving you time to walk the four blocks to Bay Street.
Crescendo Amelia Big Band plays Underbelly on Saturday night, May 28. Under the leadership of trumpeter Dennis Negrin, the band is best-known for their beloved "How the Big Band Stole Christmas show," which tours venues in Northeast Florida during the holiday season. But the group is active throughout the year.–Shelton Hull
For the full Jacksonville Jazz Festival lineup and schedule visit the fest's website.
---