Local Spotlight | 3 Great Tracks by Jax Artists Out Now
New music from Flipturn, K.UTIE and Severed + Said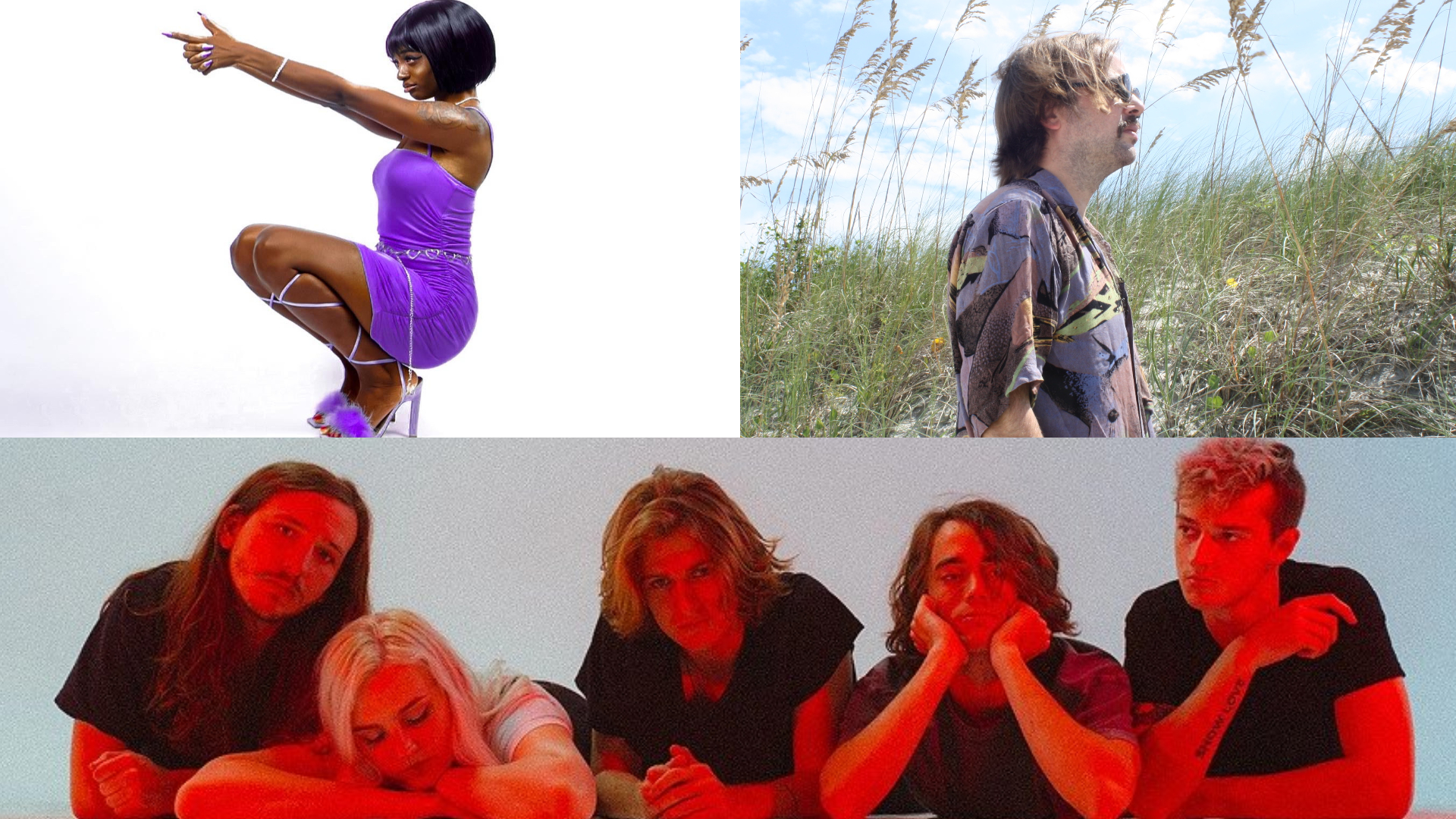 Credit: (From top left) press photograph of K.UTIE courtesy of the artist, Severed + Said by Rebecca Rose and Flipturn courtesy of the artist
We're always keeping our ear to the ground in order to put the spotlight on the beautiful noise emerging from Northeast Florida. This week, Jacksonville Music Experience contributors share three new songs by local artists that we think you'll dig.
Let's dive in.
"Halfway" by Flipturn
Since their more-precocious days of being Fernandina Beach high-school rockers circa 2015, to their certain maturation into young-adulthood rock, Flipturn have surely honed their upbeat/downbeat rapid-cycling pop from infatuation soundtracks to committed and elegiac romance. The five-piece have long-since leveled up to conquering the festival scene, rocking various metropolitan venues around the country, and ramping up their social media presence to impressive metrics. The song "Halfway," from one of their two latest singles, is a worthy testimony to hype meeting their skill: driven by a syncopated beat, a gradual buildup of shimmering guitars, and vocalist Dillon Basse's story of the frustration of "almost love." All in all, "Halfway" and Flipturn in kind have succeeded in creating a new shoegaze that inexplicably finds the confidence to look up and stare love in the eyes; even when it isn't so inclined to look back.–Daniel A. Brown
-Stream "Halfway"
---
"Queen Affirmations" by K.UTIE
Multi-talented Jax artist K.UTIE is known to go for broke, flexing her immense talent on shimmering pop numbers like 2021's "Gucci Me Down." On "Queen Affirmations," though, the singer-rapper-violinist goes baroque, weaving together a melodic and layered (mostly) A-capella tune over finger snaps and watercolor smears of violin. "Life is better when you are a queen / When you're manifesting everything you mean," K.UTIE sings on a song that, despite its unique sonic fingerprint, retains K.UTIE's signature swagger. "Queen Affirmations" follows the release of "Brat," the first single from the artist's Mindfulness EP due out later this summer.–Matthew Shaw
–Stream "Brat"
---
"Unit of Hurt" by Severed + Said
"Unit of Hurt" is the first video by Severed+Said, an ambient/synth project whose fine third album, Tragic Seeker, was released in January. From its quiet, austere start, "Unit of Hurt" is built on layers of sound and the ominous pulsations of the rhythm track. Directed by Aaron O'Laughlin, with assistance by artist/musician Rebecca Rose, the video follows Severed + Said's John Touchton through a series of disjointed jaunts through a variety of bleak environments. The video's placid visuals, coupled with the increasingly menacing music, gives an overall sense of impending doom — which, given the kind of year it's been so far, is hardly out of leftfield. The self-made short film is strangely compelling, much like Severed + Said's music.–Shelton Hull
–Stream "Unit of Hurt"
You can discover new music from non-commercial artists, including those making music in Jacksonville on The Independent 89.9 HD4.
---