The Black Origins of Country Music
Black artists have played a prominent role in country music from its beginnings to today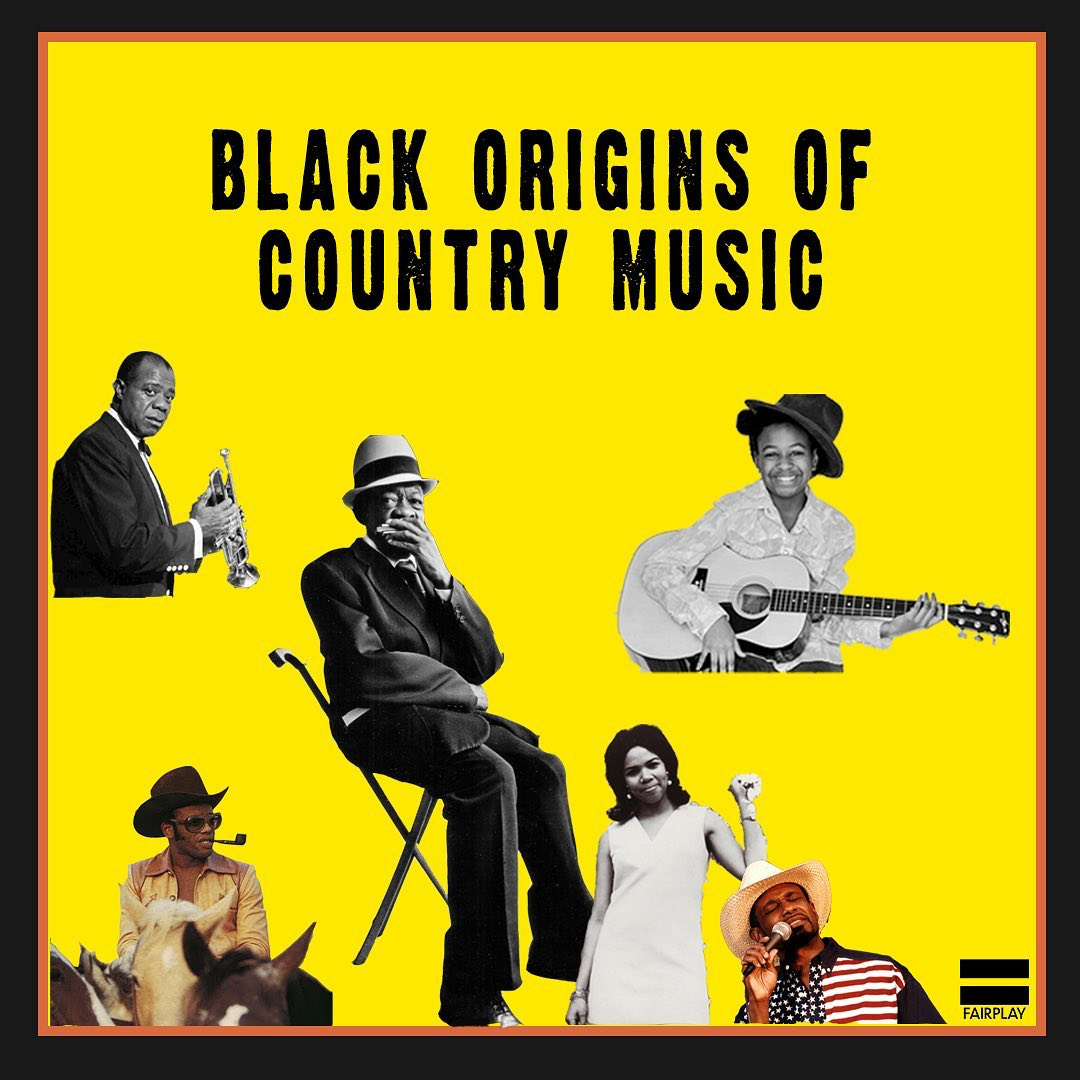 Credit: Courtesy of FairPlay
June is Black Music Appreciation month. This month we'll be celebrating the musical contributions of Black artists, including those from Jacksonville. And, with the help of our friends at FairPlay, we're offering readers a deeper look into the Black origins of various popular music genres, from country to shoegaze, punk, reggaeton and more.
From the African origins of the banjo — an instrument whose sonic signature is audible in country music to this day — to the influence of Black musicians on early country stars like The Carter Family and Hank Williams to the exposure popular R&B and soul musicians brought to the genre, Black artists have played a prominent role in country music from its beginnings to today.
The melodies of many early country hits were lifted from hymns performed by Black ministers in the South.
Black artists such as guitarists Lesley Riddle and Rufus "Tee Tot" Payne influenced the music of The Carter Family and Hank Williams, respectively.
Harmonica player DeFord Rose was the first to perform on the revered stage of the Grand Ole Opry in Nashville, Tennessee.
Ray Charles' Modern Sounds in Country and Western Music exposed a much broader audience to country music in 1962. Later, singers such as Bobby Womack and Candi Staton found success fusing country and soul.
The Pointer Sisters, Linda Martell, Cleve Francis and Charlie Pride, among other Black artists found success performing in country music in the 1970s.
For a deeper dive and more resources, head to the Black Music History Library compiled by music journalist Jenzia Burgos.
---