Local Spotlight | 3 New Indie-Rock Songs by Jax Artists Out Now
New music from SolaFide!, Bed Bug Guru and The Citrus Trees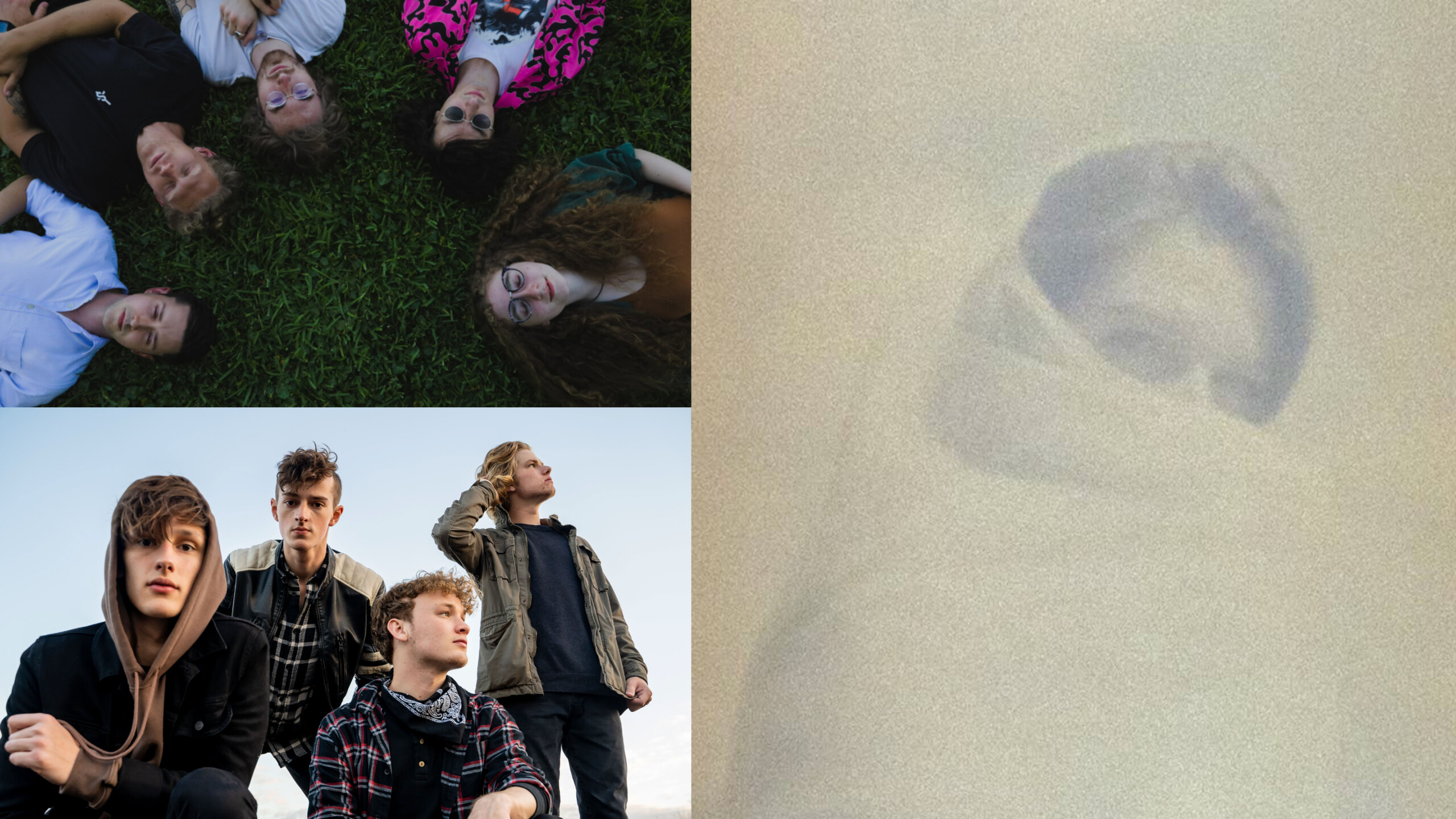 Credit: (Clockwise from left) SolaFide! and The Citrus Tress press photographs courtesy of the artists, and Bed Bug Guru album art courtesy of the artist.
We're always keeping our ear to the ground in order to put the spotlight on the beautiful noise emerging from Northeast Florida. This week, Jacksonville Music Experience contributors share three new songs by local artists that we think you'll dig.
Let's dive in.
"Howl" by The Citrus Trees
What began as a solo project by Lucas Mougeot in 2017, the Citrus Trees are a Jacksonville baroque-folk group with a gentle, languid style that evokes enough existential shade to refrain them from glowing with coy "twee-ness." Their single "Howl" is prodded along by a static piano motif that is more Satie than indie, with duo vocals that maintain an impressive and searching grimness.–Daniel A. Brown
---
"Brand New" by Bed Bug Guru
A new project from a Beaches-bred, Gainesville-based trio of multi-talented musicians, Bed Bug Guru's first single "Brand New" throbs with chaotic grit more closely aligned with the experimental and garage rock that emanates from urban locales — as opposed to the sunny, reverb-drenched indie rock that dominated AAA radio in the 2010's. Alumni of the Jax indie-scene, Jake Knoechel (Hensley), Shane Malone and Cleburne Wilson deploy fuzzy guitars, primal percussion and lyrics that speak to a youthful apathy, a state-of-mind that, in the case if "Brand New" can only be quelled by commiseration.–Matthew Shaw
---
"null + void" by SolaFide!
Local indie-quartet Solafide! has built a substantial streaming audience (2019's "Stuck" has more than a half-million plays on Spotify). Though the band of twentysomethings still likely has its best years ahead, no one can say they haven't yet put in the work. The new pop-rock single "Null + Void" is the latest addition to the band's catalog. Twinkly piano undergirds the track's dynamic production that features a guest vocal by former X Factor contestant Rion Paige. –Matthew Shaw
---
All of the songs reviewed in our Local Spotlight series can be heard at 20-minutes after the hour on The Independent 89.9 HD4, along with the best new music from national and international artists.
---