Learn the signs & causes of hearing loss.
The availability of over-the-counter hearing aids, commonly referred to as OTC hearing aids, were recently made available to purchase without a hearing evaluation. While OTC hearing aids are more readily available than prescription devices, they may not be the best choice for everyone.
Join Dr. J. Douglas Green, Jr., founder and president of Jacksonville Hearing and Balance Institute, Elizabeth Selle, Au.D., CCC-A, and Rebecca Burden, Au.D, for an informative discussion demystifying over-the-counter (OTC) vs. prescription hearing aids and dicsussing the signs and causes of hearing loss.
The event is FREE but seating is limited, and reservations are required. Register today!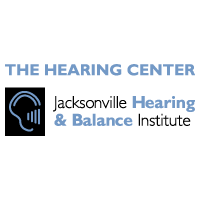 When
Wednesday, April 26, 2023
11:00 am - 1:00 pm
Where
WJCT Studios
100 Festival Park Avenue
Jacksonville, Florida 32202