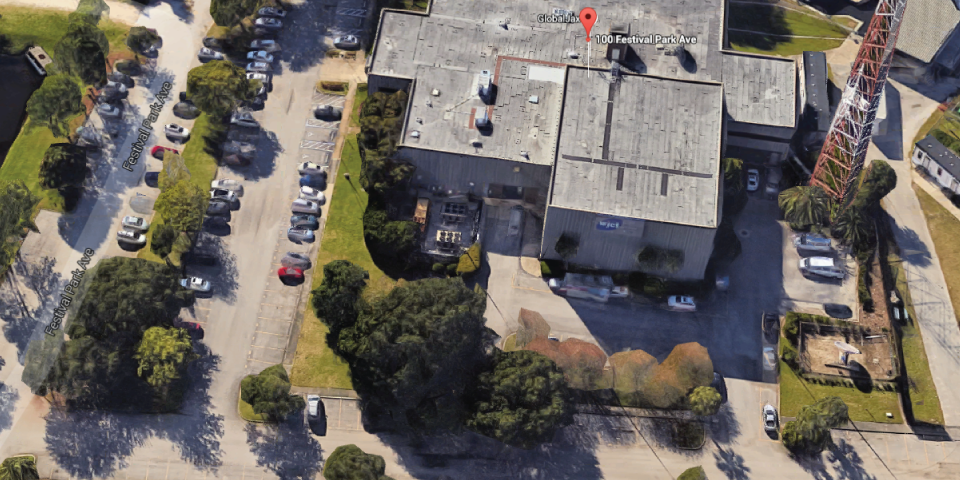 WJCT Public Media is nestled next to Metropolitan Park, EverBank Stadium and all the events in the area. We offer season parking for the Jacksonville Jaguars Football Season and pre-regular season.
Download Map of WJCT Public Media Parking Lot
**Tickets are currently sold out!** Don't miss the excitement of the Jacksonville Jaguars playoff game this Saturday! Make sure to secure your spot in the stadium by purchasing a parking pass at the WJCT Public Media lot. Located just across the street from TIAA Bank Field, the WJCT lot offers easy and convenient access to the stadium. Whether you're a diehard Jaguars fan or just looking for a thrilling football experience, a parking pass at the WJCT lot is the easiest and most convenient way to get to the game. With a parking pass, you can avoid the hassle of traffic and ensure that you have a spot close to the stadium. Parking passes will not be shipped. They will be under the name entered in the billing/shipping info at the parking entrance on game day. **Tickets are currently sold out!**
The parking lot will open at 2 p.m. Saturday.
Purchase a Single Day Parking Pass
Be a part of the coolest tailgating lot in the Urban Core!
Parking for the 2023 season is currently sold out.
FAQ – Jaguars Parking and Tailgating
The parking lot is open four hours prior to kick-off and will be staffed and secured by WJCT Public Media and JSO until 90 minutes after the end of the game.
Download WJCT Public Media Parking FAQ
For any questions, please contact Zack Montalbano at 904-358-6311 or at zmontalbano@wjct.org.