SERVPRO JACKSONVILLE SOUTH & ARLINGTON/JACKSONVILLE EAST PRESENTS
Storm Summit 2020: Get Prepared for the Storm Season
Co-Hosted with WJCT & FPREN
Join Us for An Informative Discussion!
Tuesday, June 2, 2020
9AM – 10:15AM
During this free virtual summit, the following topics will be discussed, followed by a Q&A:
2020 Storm Season Outlook: Understanding Hurricanes, Tropical Storms, Tornadoes & More
Emergency Preparedness: Learn from Local Experts
How to Prepare When Disaster Strikes: Getting Business Back Up & Running
"Lessons Learned" Panel Discussion – Property Managers Panel on How They Dealt with Hurricanes in The Past
SPECIAL GUEST SPEAKERS:
Jeff Huffman, Chief Meteorologist, WJCT/FPREN/WUFT
Carling Moore, Property Manager, Cushman & Wakefield
Pilar Dixon, Vice President, Brown & Brown of Florida, Inc. – Jacksonville
Steven Woodard, Director, City of Jacksonville's Emergency Preparedness Division
Meaghan Smalley, JAA, Emergency Preparedness
Todd Smith, City of Jacksonville's Emergency Preparedness, Fire & Rescue Department
EVENT HOST:
Brendan Rivers, WJCT Reporter
This event has ended.
A link will be sent to all registered guests. You must register by May 29, 2020.
Click here to view invitation.
PRESENTED BY:
SERVPRO Jacksonville South & Arlington/Jacksonville East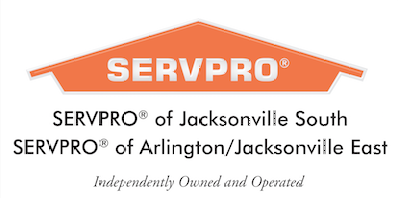 When
Tuesday, June 2, 2020
9:00 am - 10:15 am