Mark your calendars for November 18 through December 21, 2018!
StoryCorps, the 2-time Peabody Award winning non-profit whose mission is to preserve and share humanity's stories, makes a cross-country trip each year in a converted Airstream trailer – a traveling recording studio they call their "MobileBooth".
Starting November 18, StoryCorps will be in Jacksonville gathering materials and stories. If you have ever listened to their NPR program, you know how powerful and touching these stories can be.
Reserve your spot to record your story today!
More interview slots will be available on Wednesday, November 20.
MobileBooth Location

The Mobile Booth will be located near the corner of Memorial Park Drive and Lancaster Terrace on the river side of the park.
What to Expect
For great tips on how to prepare for your recording, visit the StoryCorps What to Expect page. They also have a list of Great Questions you can use during your interview.
Stay tuned for information on the StoryCorps MobileBooth, and the StoryCorps Jacksonville listening party. For more information on the StoryCorps Mobile Tour watch the video below or CLICK HERE to visit the StoryCorps website.
Hosted by: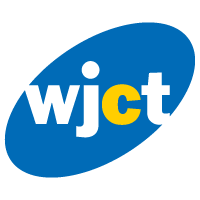 When
Sunday, November 18, 2018 - Friday, December 21, 2018
Where
Memorial Park
1620 Riverside Avenue
Jacksonville, Florida 32204