Questions & Answers
About Giving from Your IRA
Giving from your IRA is a tax-smart way to support the mission of WJCT Public Media. Supporters interested in making an IRA rollover gift are encouraged to consult with their financial advisors. Here are some frequently asked questions and answers that can help you evaluate the benefits of making a gift directly to WJCT Public Media from your IRA:
WHAT IS THE IRA CHARITABLE ROLLOVER?
The IRA Charitable Rollover allows donors to make "qualified charitable distributions" directly from a retirement plan. Gifts up to
$100,000
are excluded from federal income. For couples filing a joint tax return, each spouse can exclude up to $100,000 for a maximum of $200,000 each year.
WHAT IS A "QUALIFIED CHARITABLE DISTRIBUTION"?
A donor can make a qualified charitable distribution if:
The donor is 72 years of age (70 ½ if they turned 70 ½ in 2019)
The distribution is made from either a Traditional, Roth, Rollover, inactive SEP, inactive SIMPLE, or Inherited IRA.
The distribution is made to a qualified charitable organization, like WJCT Public Media.
The distribution to WJCT Public Media is made directly by the retirement plan administrator.
WILL THIS DISTRIBUTION (ALSO REFERRED TO AS AN IRA ROLLOVER GIFT) COUNT TOWARDS MY REQUIRED MINIMUM DISTRIBUTION ("RMD")?
Yes. The IRA rollover gift will count towards your annual RMD.
WHAT TYPE OF DONORS MAY BENEFIT FROM AN IRA ROLLOVER GIFT?
Donors who do not itemize or claim a deduction for their charitable contributions.
Donors who itemize but are unable to fully deduct their current year contributions.
Donors who normally use withdrawn funds to make charitable gifts that are not fully deductible.
Donors who are bumped into a higher tax bracket and phased-out of certain deductions and credits once their annual distributions are reported as income.
CAN I CLAIM A CHARITABLE DEDUCTION FOR AN IRA ROLLOVER GIFT?
No. You receive a financial benefit by being allowed to exclude up to $100,000 of the charitable distribution from income on your federal return. To allow a charitable deduction would result in a double benefit.
ARE THERE ANY RESTRICTIONS ON THE USE OF AN IRA ROLLOVER GIFT?
Yes. Although a charitable deduction is not allowed, the entire distribution to WJCT Public Media must meet the same requirements as a fully deductible charitable contribution. As such,
no benefits can be received
in exchange for the rollover gift. For example, the gift cannot be used to purchase tickets to special events or to fund a life-income arrangement such as a charitable gift annuity.
WHAT IS THE PROCESS FOR MAKING AN IRA ROLLOVER GIFT?
The process is simple. You will need to contact your plan administrator and request a "qualified charitable distribution" be made directly to WJCT Public Media. If you first receive the distribution and then make a gift of the funds, the contribution will not count as a qualified charitable distribution. You will have to report the distribution as income. In some cases, you may be able to claim a charitable deduction for the amount of the gift.
To help facilitate this process, many plan administrators offer an online withdrawal request form that can be downloaded and mailed. It may be possible to keep WJCT Public Media's information on file should you decide to make additional gifts in future years. If a form is not available, WJCT Public Media can provide you with a sample letter of instruction.
WHAT IS THE DEADLINE FOR MAKING MY IRA ROLLOVER GIFT?
Your gift must be completed by
December 31st
for you to enjoy the full benefits in the current tax year. In order to allow adequate time for processing, most plan administrators set a deadline for withdrawal requests.
WHAT TYPE OF DOCUMENTATION SHOULD I EXPECT AFTER MAKING MY IRA ROLLOVER GIFT?
You should expect a written gift acknowledgment from WJCT Public Media. This statement will provide the information needed to substantiate your donation at tax time.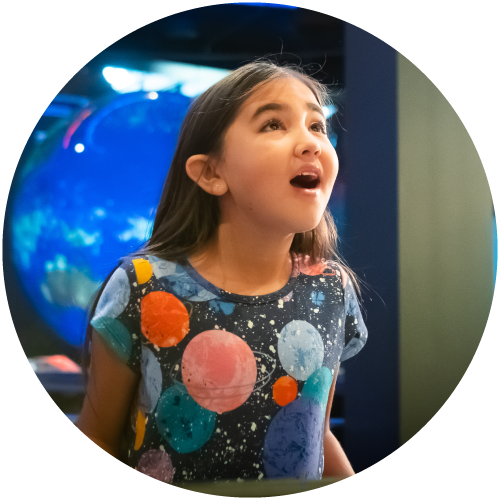 Learn how to make a gift to WJCT Public Media from your IRA by contacting your plan administrator and Geri Cirillo at (904) 358-6327 or gcirillo@wjct.org.
Your plan administrator may ask for these details…
WJCT Tax ID (EIN): 59-0711482
WJCT legal name and address:
WJCT, Inc. 100 Festival Park Ave. Jacksonville, FL 32202
---