Questions & Answers
About Gifts of Appreciated Stock
Here are some frequently asked questions and answers that can help you learn more about the benefits of donating stock to WJCT Public Media:
WHAT TYPE OF STOCK CAN WJCT ACCEPT?
WJCT Public Media can accept shares of stock that are publicly traded on a stock exchange or an over-the counter market. In addition to stock, WJCT Public Media can accept other types of investments such as mutual funds, bonds, and Exchange Traded Funds (ETFs).
WHAT TYPE OF STOCK SHOULD I DONATE?
Because of the possible tax savings, many of our supporters decide to give stock that has increased in value and was purchased more than one year ago. This type of stock is commonly referred to as long-term appreciated stock. Please consult with your financial advisor when considering a donation of stock or other investments.
WHAT TAX SAVINGS CAN I ENJOY BY DONATING LONG-TERM APPRECIATED STOCK?
First, a donation of long-term appreciated stock may result in
a charitable income tax deduction. For eligible donors, this deduction is figured by using the fair market value of the stock on the date of the gift as opposed to what you paid for it years ago. A higher deduction in turn will help lower your taxable income and ultimately your tax.
Second, you can avoid paying capital gains tax when you donate long-term appreciated stock. This would not be the case should you decide to first sell the stock and donate the proceeds. Donating stock can be a way to increase your charitable impact at a reduced after-tax cost.
IF I AM ABLE TO CLAIM A CHARITABLE DEDUCTION ON MY FEDERAL INCOME TAX RETURN, ARE THERE ANY LIMITS ON THE AMOUNT OF THE DEDUCTION?
The charitable deduction for a donation of long-term appreciated stock is generally limited to thirty percent (30%) of your adjusted gross income. Any amount over this threshold can be carried forward for up to five years until the deduction is exhausted. Please consult with your advisor to discuss your individual circumstances.
HOW DO I DONATE STOCK TO WJCT PUBLIC MEDIA?
The most common method for donating stock is by electronic transfer. You will need to authorize your broker to transfer the stock directly to a brokerage account owned by WJCT Public Media. To request our stock transfer instructions or to learn about other stock delivery methods, please contact Geri Cirillo at
(904) 358-6327 or
gcirillo@wjct.org..
WHEN SHOULD I DONATE THE STOCK?
Your stock donation must be received by December 31st in order to receive a tax benefit for the current year. The stock transfer process may take a couple of days so please allow sufficient time for your broker or other advisor to complete the process.
WHAT SHOULD I DO AFTER I MAKE THE DONATION?
We kindly ask that you contact WJCT Public Media and let us know about your plans. Our staff will then closely monitor our brokerage account until the stock arrives. When the stock is credited into WJCT Public Media's account, a staff member will provide a prompt status report and thank you for supporting our mission. Please call Geri Cirillo at
(904) 358-6327 or
gcirillo@wjct.org. to let us know.
WHAT TYPE OF DOCUMENTATION SHOULD I EXPECT AFTER DONATING LONG-TERM APPRECIATED STOCK?
You should expect a written gift acknowledgement from WJCT Public Media. This statement will provide the information needed to substantiate your donation at tax time.
WHAT WILL WJCT PUBLIC MEDIA DO WITH THE STOCK?
As soon as possible, WJCT Public Media will immediately sell the stock and deposit the net cash proceeds.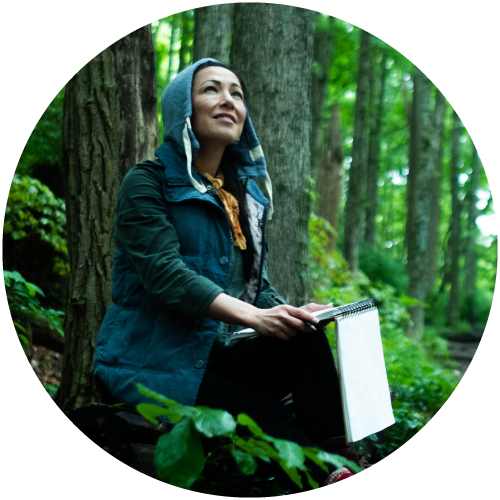 ---
---
---