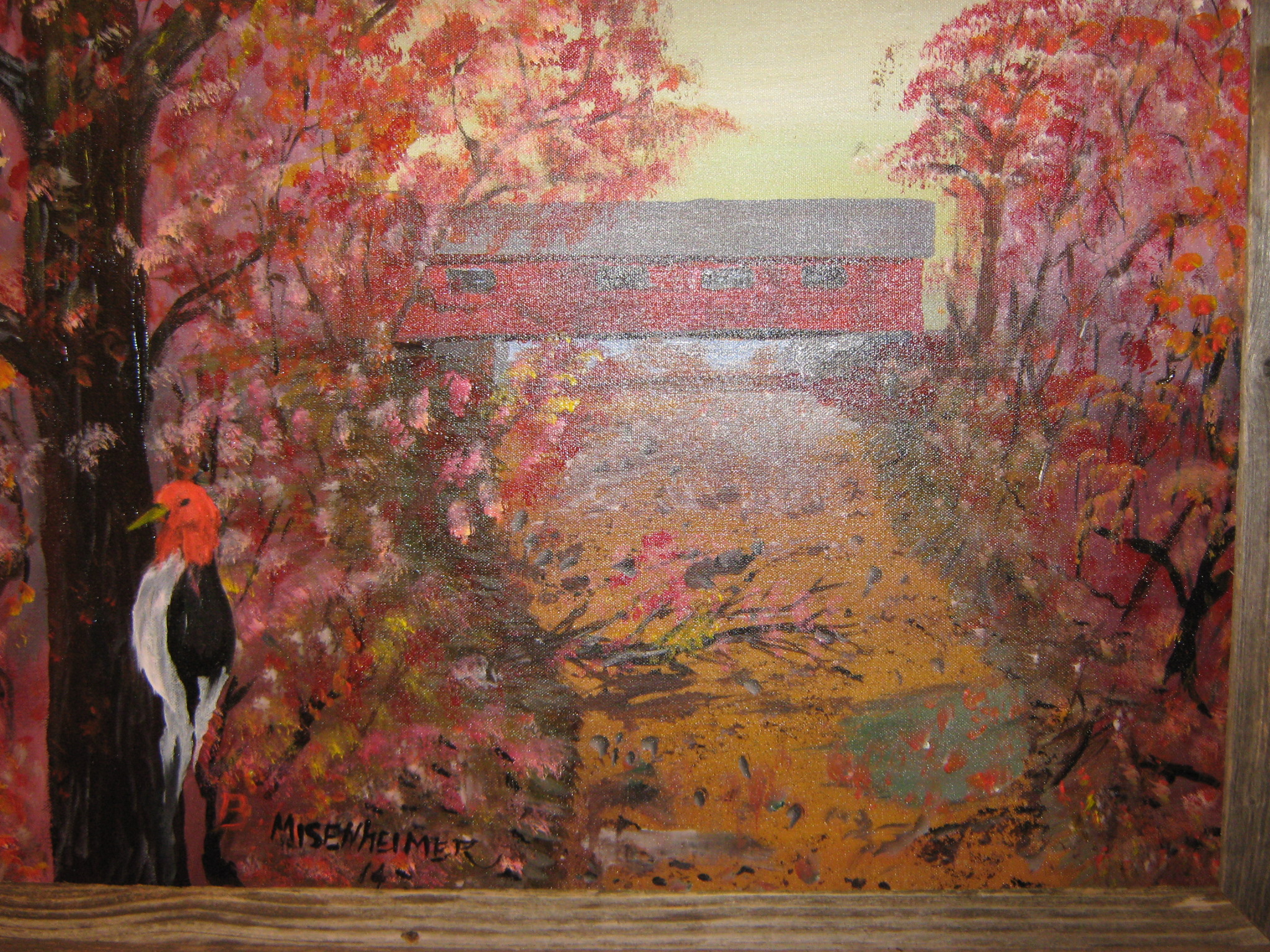 Artist: Bill Misenheimer
Genre: Painting
Bio: I am from Illinois, moved to Jacksonville some 30 years ago. Retired from W.W. Gay Mechanical in 1993. My hobby of art is mostly self taught, I did graduate from Art Institute correspondence and studied art at a Jr. College in Springfield, Illinois. My work consists mainly of landscapes, I have experimented somewhat with 3-D painting using built up plaster under paintings.
America, land of the free and home of the brave – It will be free as long as it is the home of the brave. American by birth, patriot by choice, GOD BLESS AMERICA. USAF Vet.
Piece: Autumn
Piece Description: A covered bridge in autumn.