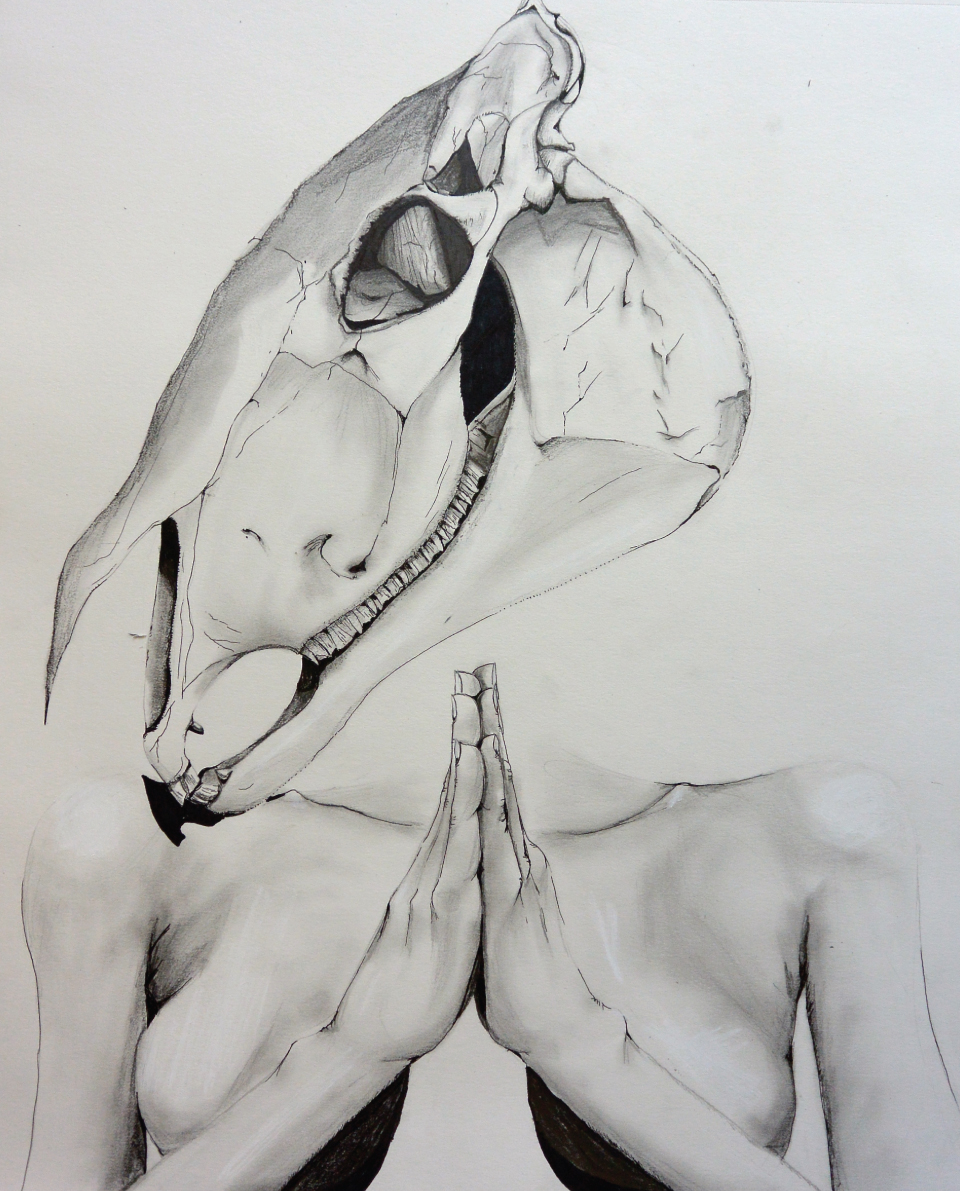 Artist: Niki Spadaro
Genre: Other
Bio: I am 25 years old and have a B.S. in chemistry from UNF. I initially attended Flagler after highschool (Bolles) to obtain a degree in art but missed taking science courses so I transferred. I hope to establish a career in either cancer or local environmental research. I decided that art is more of a fun hobby instead of a career. My drawings are mainly of animal skulls on human bodies.
Piece: Equus Namaste
Piece Description: (lead and charcoal)
The horse skull, a wild & noble beast, is balanced by namaste hands,a greeting of peace & respect.