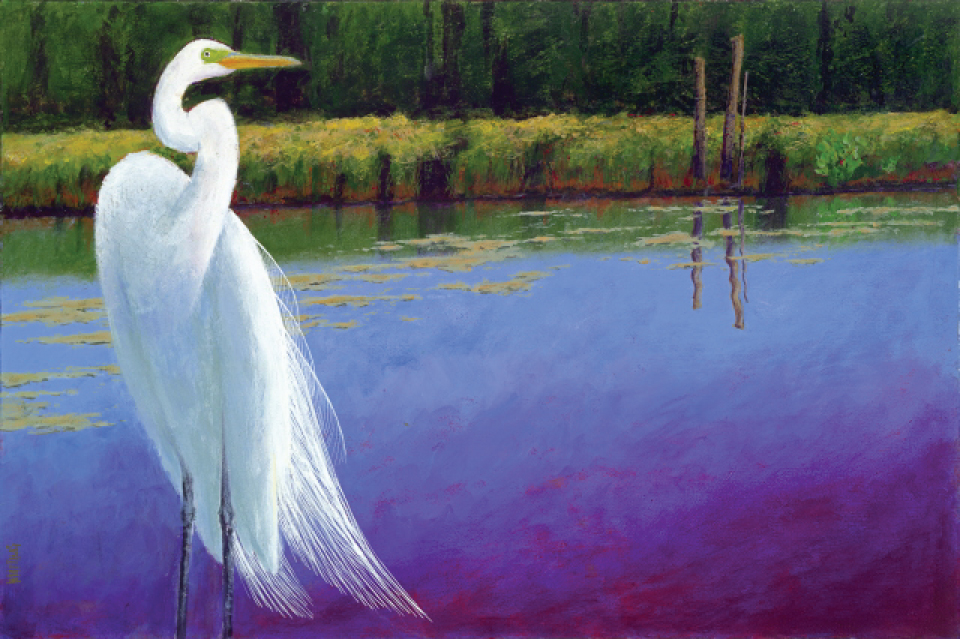 Artist: Anthony Whiting
Genre: Painting
Bio: Anthony Whiting, has lived in Latin America, North Africa, Asia, Italy, Sweden and England as well as the U.S. He has a B.Arch. degree from Rensselaer Polytechnic Institute. He practiced architecture internationally for 21 years. In Jacksonville Anthony works as a professional artist and painting instructor. He was the proud recipient of the brAIDS ARTreach 2006 First Prize award. He also received the Best of Show 2013 Award at the Art-On-The-Green Show in 2013.
Piece: Great Egret in Best Sunday Plumage.
Piece Description: The elegant Great Egret, one of Florida's most beautiful wild birds, in it's natural habitat.
Web:
Whiting Studios