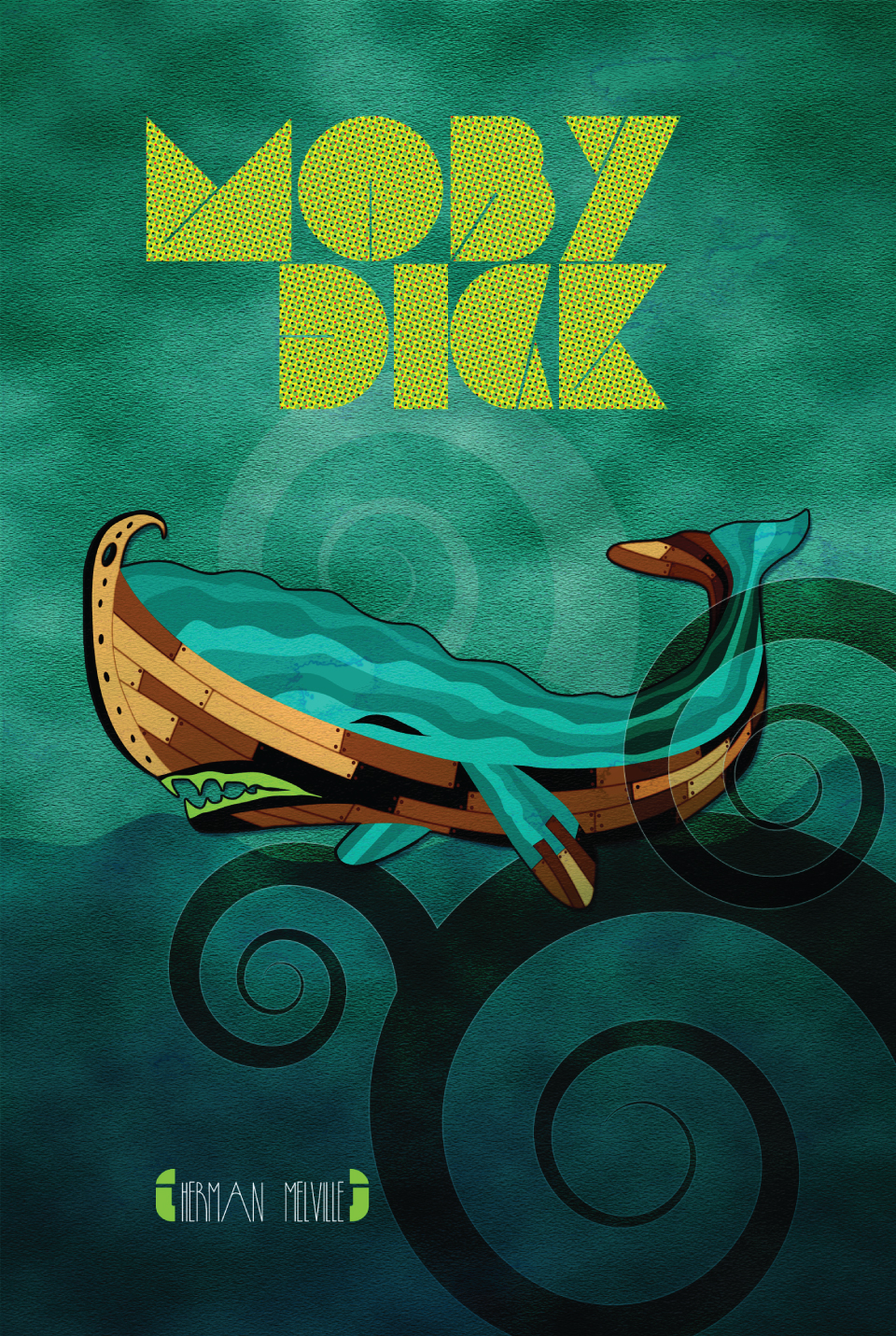 Artist: Rade Stjepanovic
Genre: Other
Bio: I am a graphic-web designer and freelancer from Jacksonville, Florida. I graduated from University of North Florida in 2010 with a bachelor's degree in Fine Arts concentration in Graphic Design and Digital Media. Before that I attended Florida State College of Jacksonville where I got my Associate in Science in Graphic Design Technology. I currently work as a graphic designer for CFI Marketing.
Piece: Moby Dick Book Cover
Piece Description: This is a redesign of the Moby Dick book front cover.
Web:
Rade Stjepanovic – Website
Rade Stjepanovic – Facebook
Rade Stjepanovic – Twitter
Rade Stjepanovic – Behance