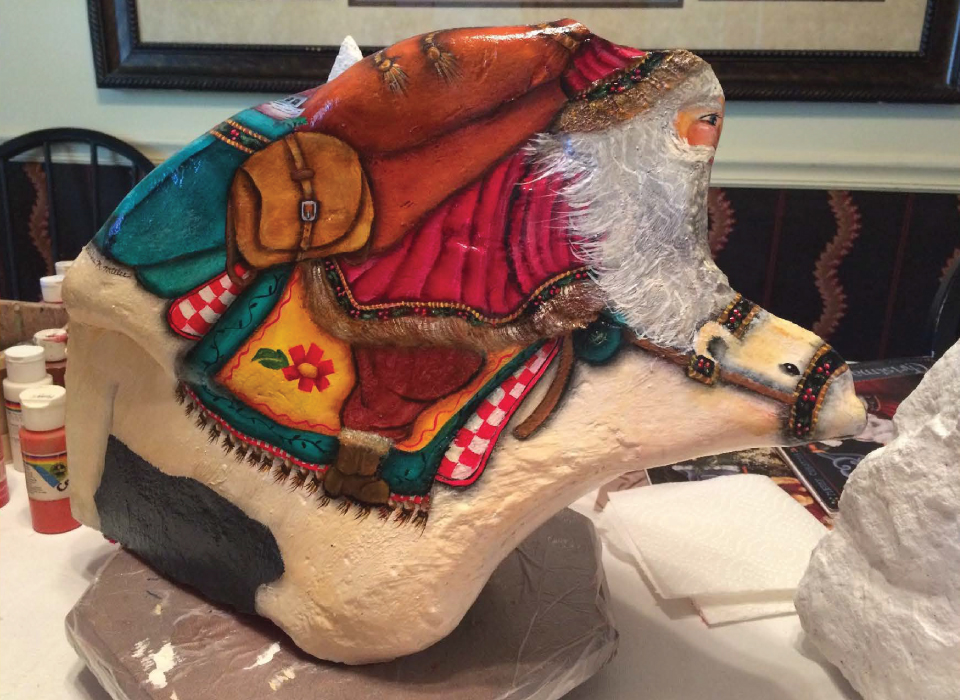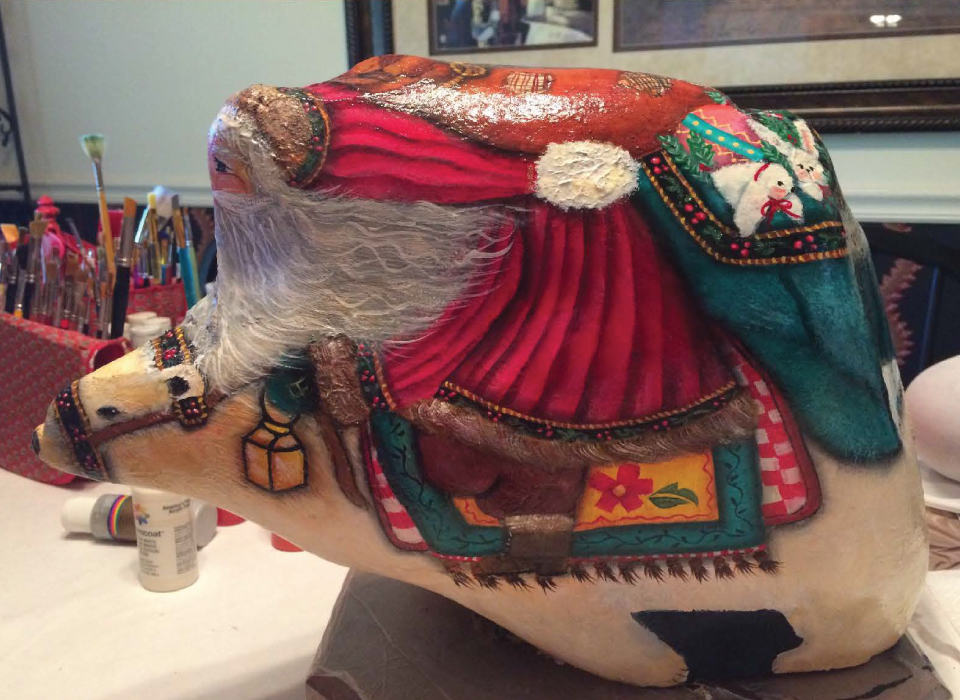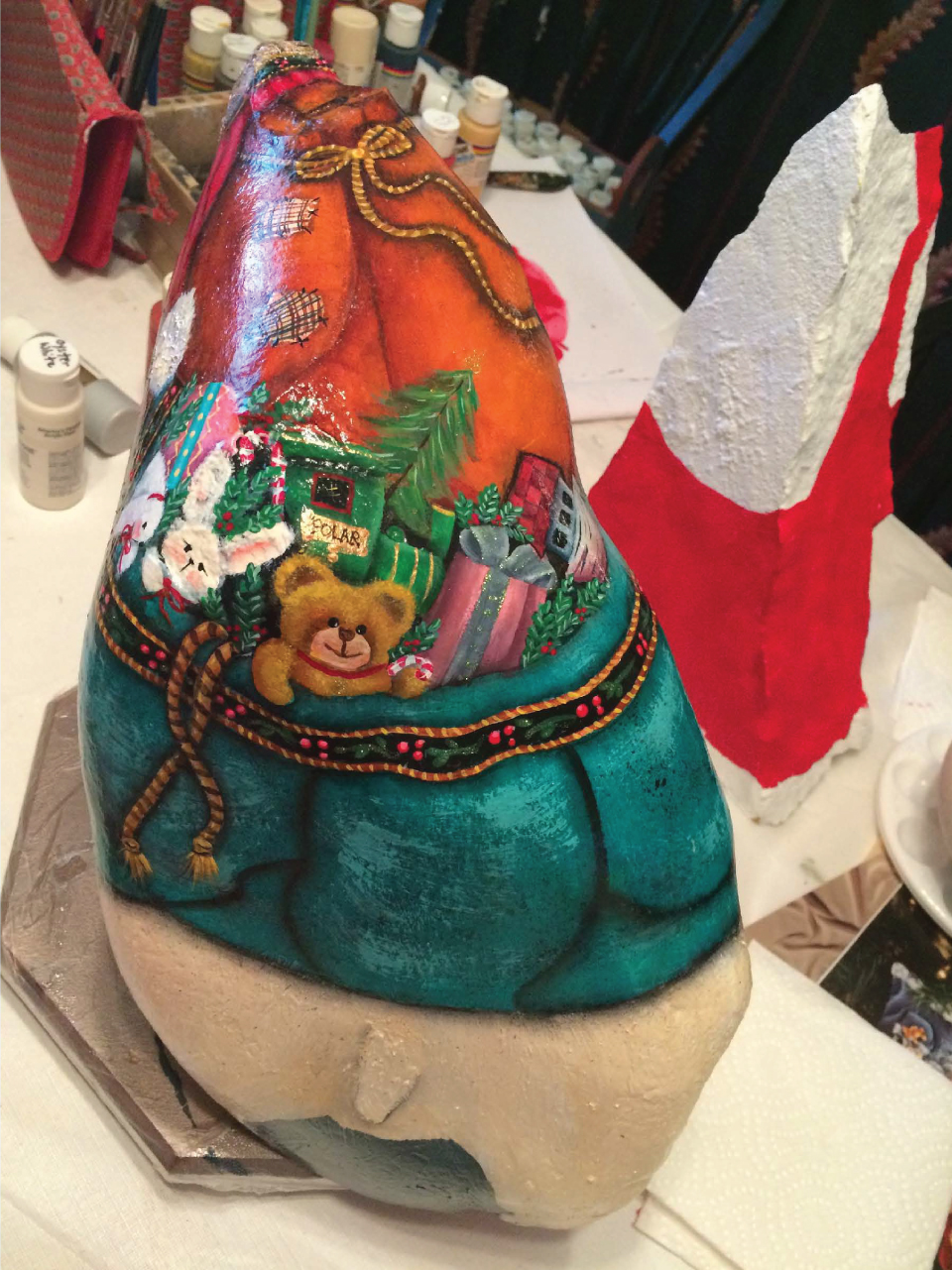 Artist: Darlene Miller
Genre: Sculpture
Bio: I am a self-taught artist and have been painting since childhood. Art has always been my joy. My husband and I had a gravel pit that I would walk to find shapes to paint. Recently retired, I have more time to explore and be creative.
Piece: Polar Bear Rock Santa
Piece Description: Rock found in upstate NY along the Mohawk River Valley and weighs approx 50 lbs.