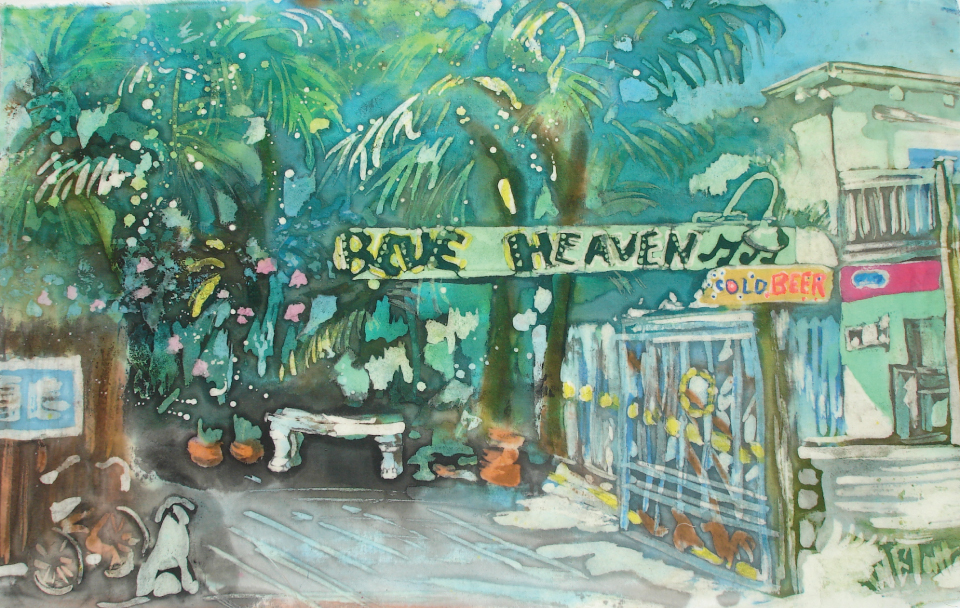 Artist: Wendy Tatter
Genre: Painting
Bio: I am a batik artist in Saint Augustine. I learned the art of painting on fabric with wax and dyes in Mexico, while attending Instituto Allende.

I have owned a gallery in Saint Augustine for the last 9 years…W.B.Tatter Gallery.

I have been the recipient of the Rowita Award, for the work I've done with the arts, and started a popular Uptown Saturday Night event in our town.
Piece: Bridge Traffic
Piece Description: This is a batik… wax and dye on fabric… of a favorite Key West Restaurant Blue Heaven