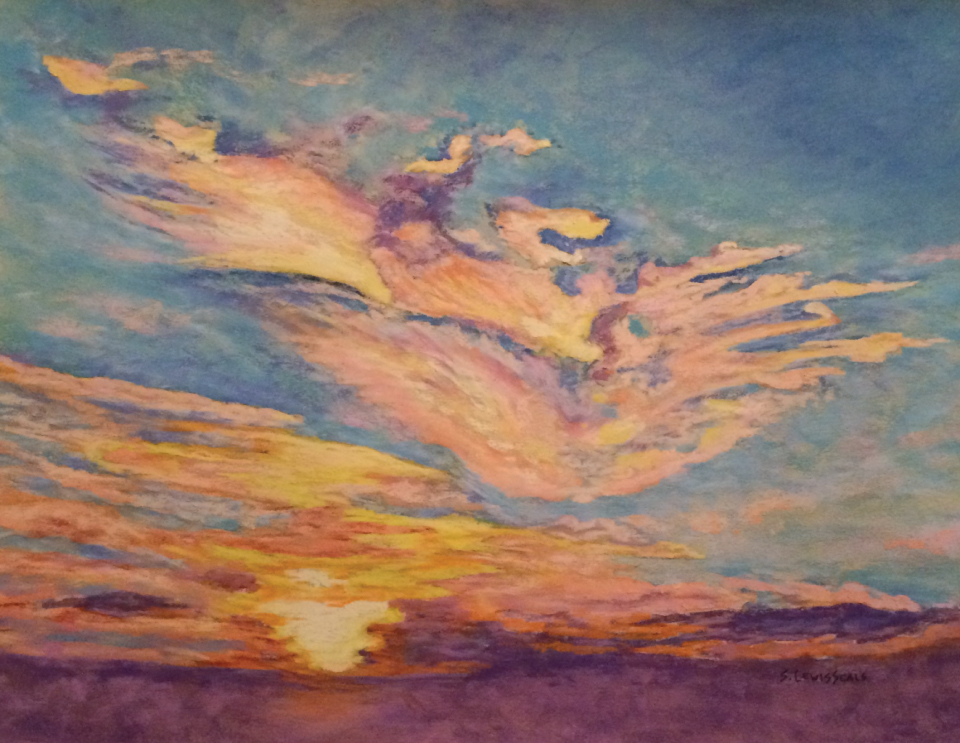 Artist: Sherri Lewis-Seals
Genre: Painting
Bio: I am currently working in Pastels. I absolutely love the colors and the vibrancy of this medium. I am a Jacksonville native, a graduate of JU, happily married for 18 years, and I worked for over 31 years in IT. Now I have returned to my first love of Art. I am fortunate to volunteer with the Beaches Sea Turtle Patrol, and many of my paintings are inspired by early morning sunrises at the beach.
Piece: Cotton Candy Sunset
Piece Description: Pastel. Inspired by one of the amazing sunsets I witnessed on an October trip to Panama City Beach.