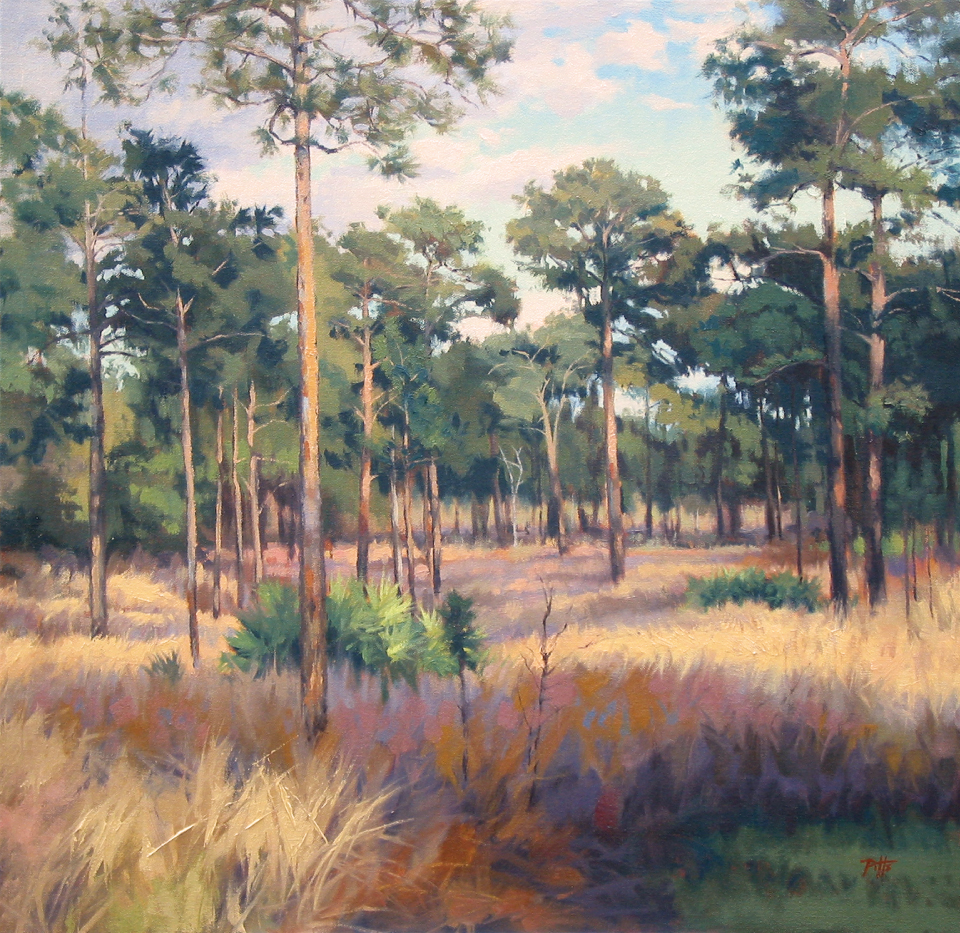 Artist: Randy Pitts
Genre: Painting
Bio: Randy Pitts graduated with a Bachelor of Fine Arts degree from the University of South Florida in 1982 . Following a career in the commercial arts, Randy began painting in oils in 2001. Randy has since become devoted to painting the landscape on location and the challenges of capturing the light, form and shape it provides. Randy resides in Jacksonville with his wife Debbie.
Piece: In the Woods of Wekiwa
Piece Description: This piece is about the afternoon light. How it lights the tree trunks and the grasses.