Quarter 1: 3rd Place Winner – Kate Rouh
Local artist and 3rd Place Winner of The Square, Kate Rouh, talks about her mosaic project at Yacht Basin Park.
[divider/ ]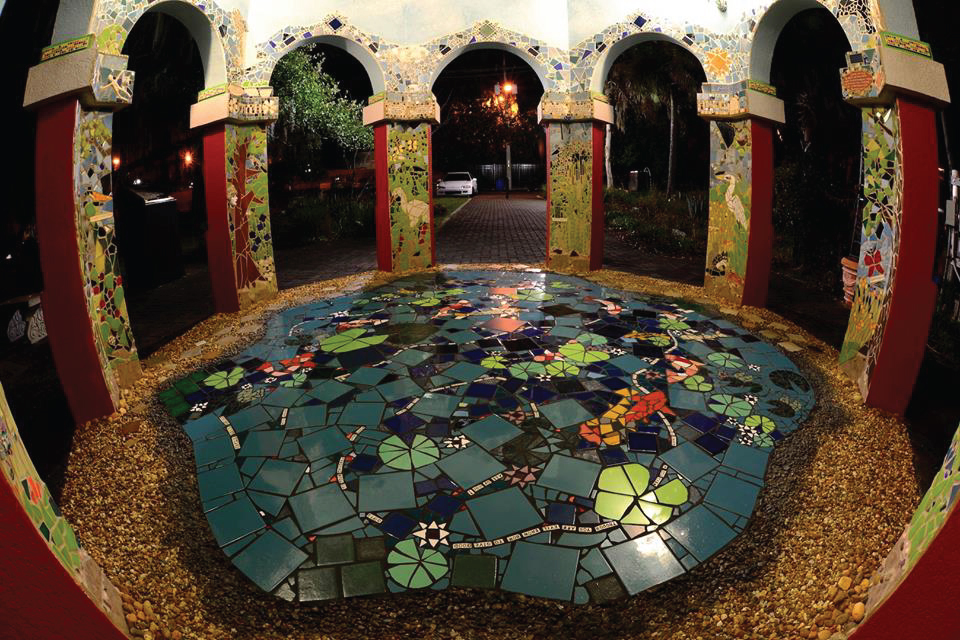 Artist: Kate Garcia Rouh
Genre: Sculpture
Bio: Kate Garcia Rouh has been an artist in Jacksonville over 30 years, a Duval County Public School teacher for almost 20 years and currently the Art Resource teacher at West Riverside Elementary School. She believes that successful art should make a connection and produce a meaningful response – in creators as well as viewers. Her current passion is Public Mosaic Art – a perfect connective medium.
Piece: Yacht Basin Park Gazebo Mosaic
Piece Description: Complete interior coverage of Yacht Basin Park gazebo, reflecting local flora & fauna in mosaic.
Web:
Kate Garcia Rouh – Facebook
Kate Garcia Rouh – Resident Community News (Page B-19)