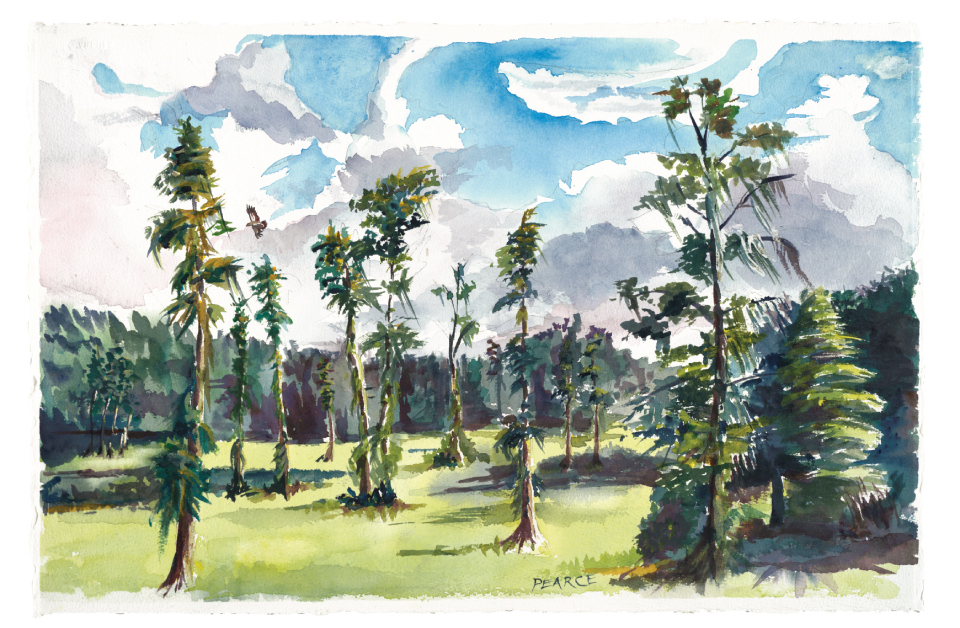 Artist: Jim Pearce
Genre: Painting
Bio: Award-winning artist, graduated from the Naval Academy, served two tours in Vietnam. He paints primarily in watercolors. His style is representational and captures the enduring beauty and strength of Florida's culture, landscapes, and historic sites. He resides in San Marco with his wife, Mimi.
Piece: Beluthahatchee
Piece Description: Water color capturing the essence of Stetson Kennedy's home, now a historic site.
Web:
Jim Pearce – Website