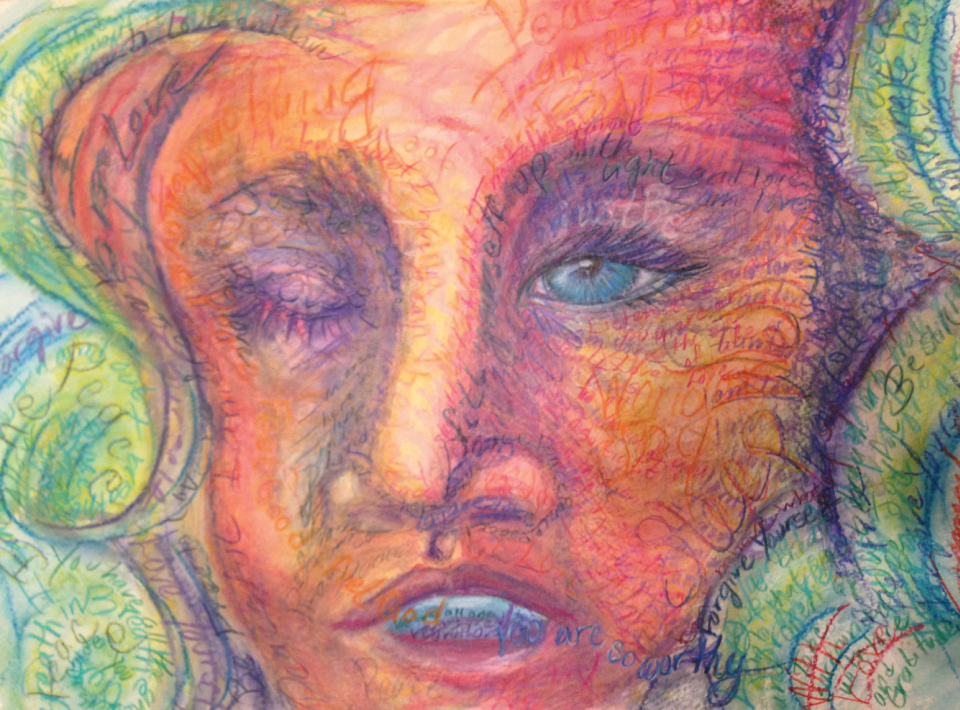 Artist: Summer Van Mun
Genre: Other
Bio: Art was my first love. I was also drawn to the healing arts and soon after found myself in Hawaii studying massage and later was called onto the shamanic path. I currently balance a healing practice and a creative path. The two intertwine with writings that reflect my healing knowledge and conversations with spirit and with my intuitive art – channeling messages from the divine and painting souls.
Piece: Bring On The Love
Piece Description: Abbie, a Golden Retriever puppy experiences snow for the first time.