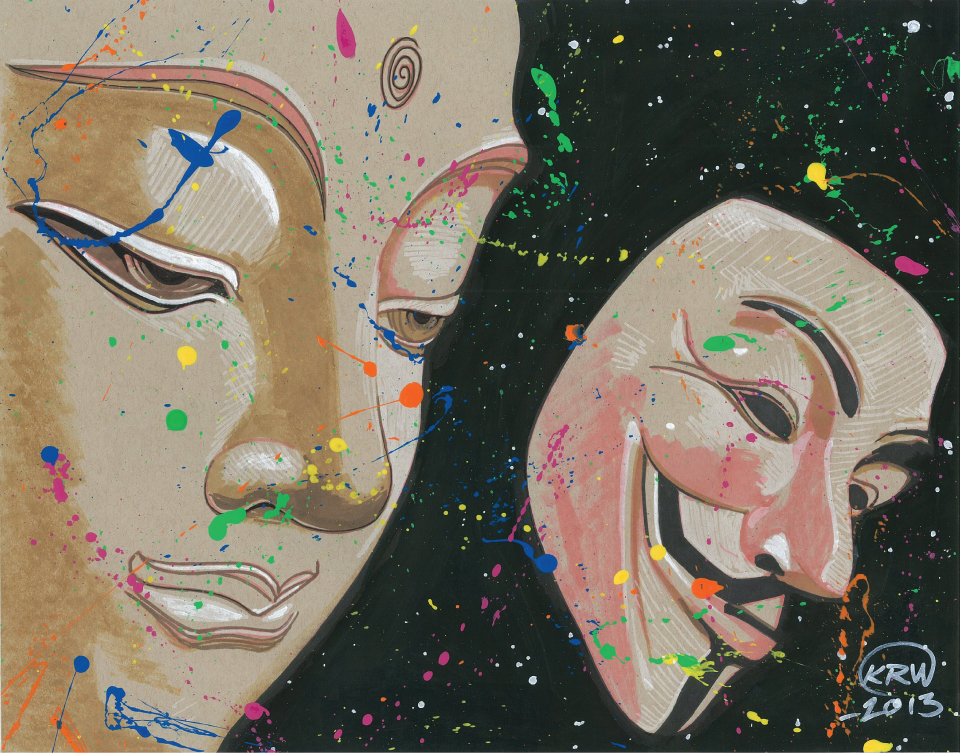 Artist: Kyle Willis
Genre: Other
Bio: Kyle Willis is a freelance fine-artist living in Jacksonville, Florida. Originally hailing from South Florida, his mediums include ballpoint pen, acrylics, watercolor, digital media and more. Fan art friendly, Kyle is always looking for a good pop culture mash up.
Piece: Buddha Fawkes
Piece Description: Buddha is the father of the "Question Everything" mentality so of course he wears a Guy Fawkes mask.
Web:
Kyle Willis – Website
Kyle Willis – Facebook
Kyle Willis – Twitter
Kyle Willis – Artist Shop