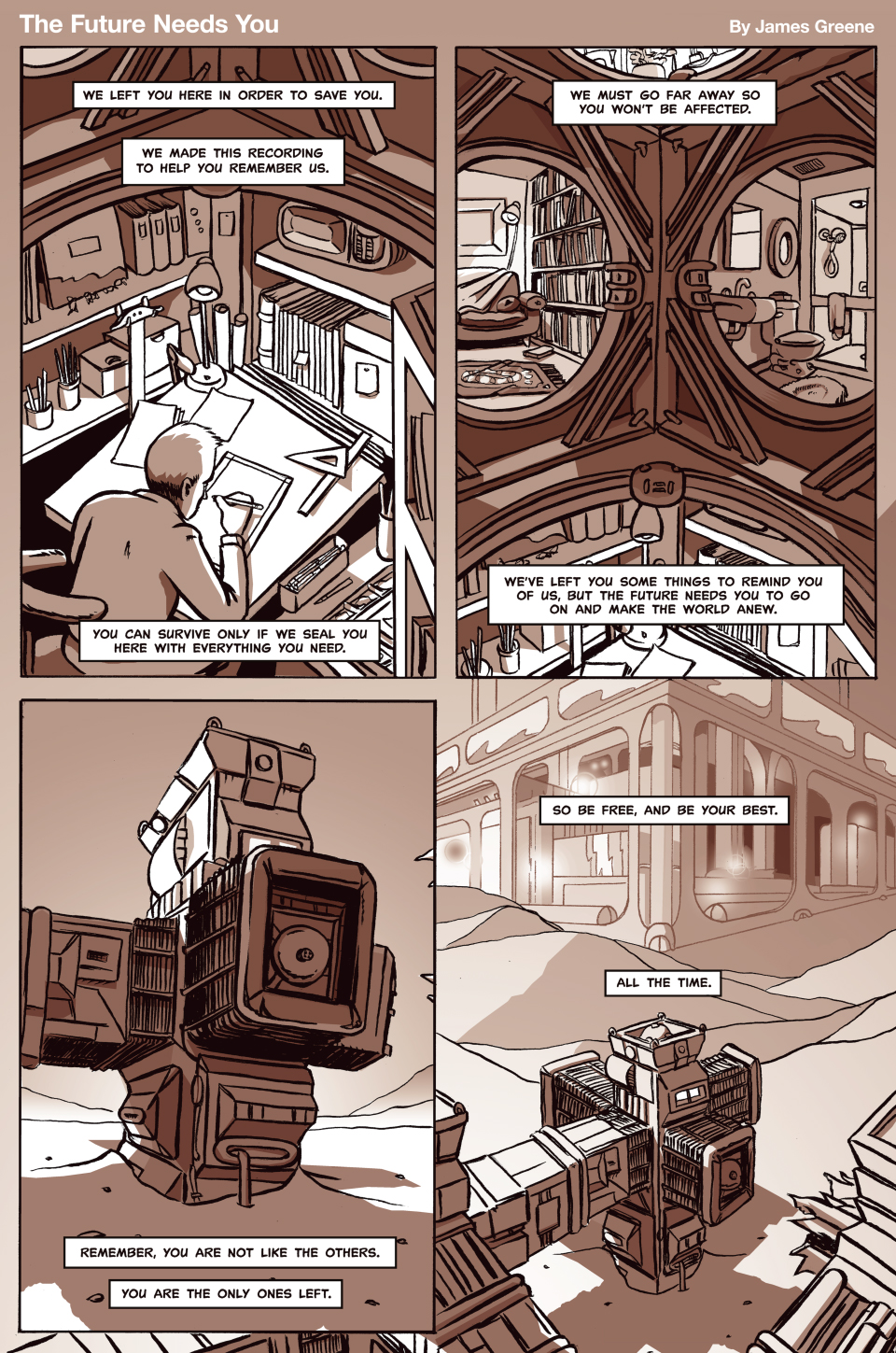 Artist: James Greene
Genre: Other
Bio: Originally from Cedar Rapids, Iowa, James Greene received a BFA in Studio Art from the University of Northern Iowa in 2001 and an MFA in Studio Art with an emphasis in Printmaking at The University of Tennessee in Knoxville in 2006. Currently James teaches middle school drawing and printmaking at Lavilla School of the Arts in Jacksonville, FL where he also sponsors an after school comics group.
Piece: The Future Needs You
Piece Description: This comic was hand drawn in india ink on 11x17in. bristol board then digitally lettered and colored.
Web:
James Greene – Website
James Greene – Facebook
James Greene – Tumblr