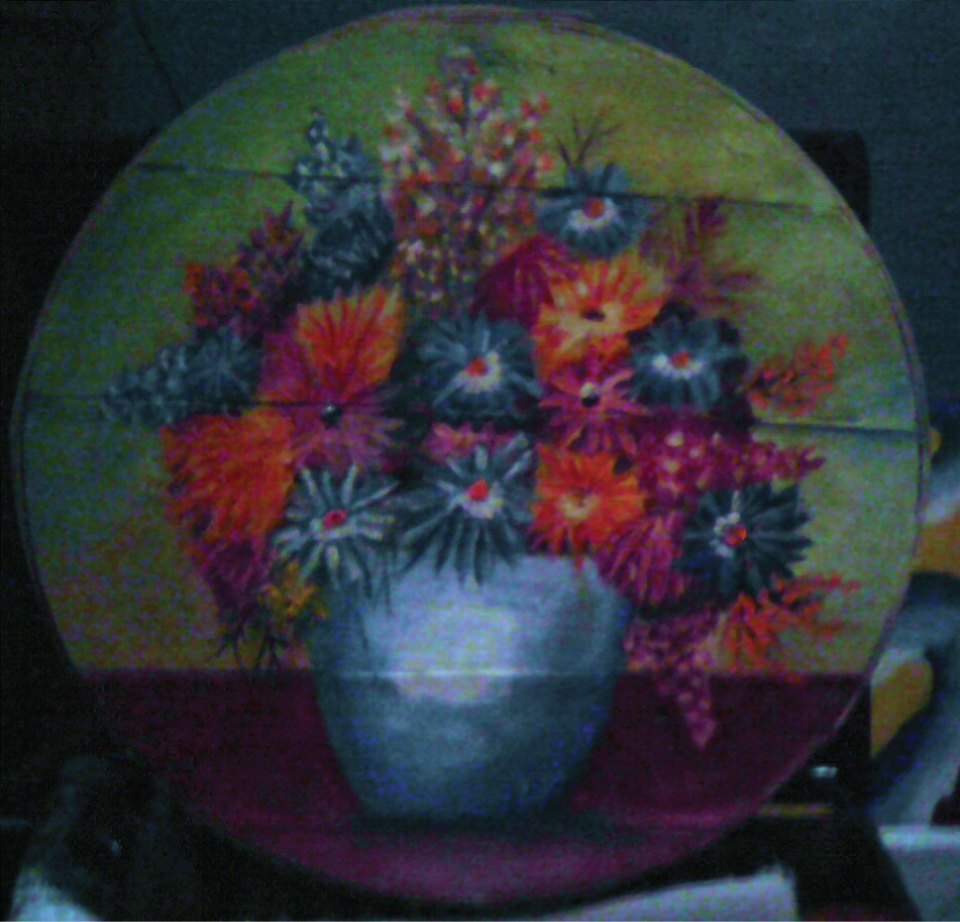 Artist: John Taddia
Genre: Painting
Bio: I'm 63 years old. Married 18 years I have 2 daughters and 1 step son who have given me 9 grandchildren.I am a U.S Navy veteran and I work at the Mayo Clinic. Other than going to The Art Institute of Boston I am self trained. I paint in oils and water colors. I do pencil portraits and sculptures. I can think of nothing better than to earn a living selling my art.
Piece: Floral on Wood
Piece Description: This is an oil of Flowers in bloom on a wooden basket cover of dimension of 14″ across 4″ deep.