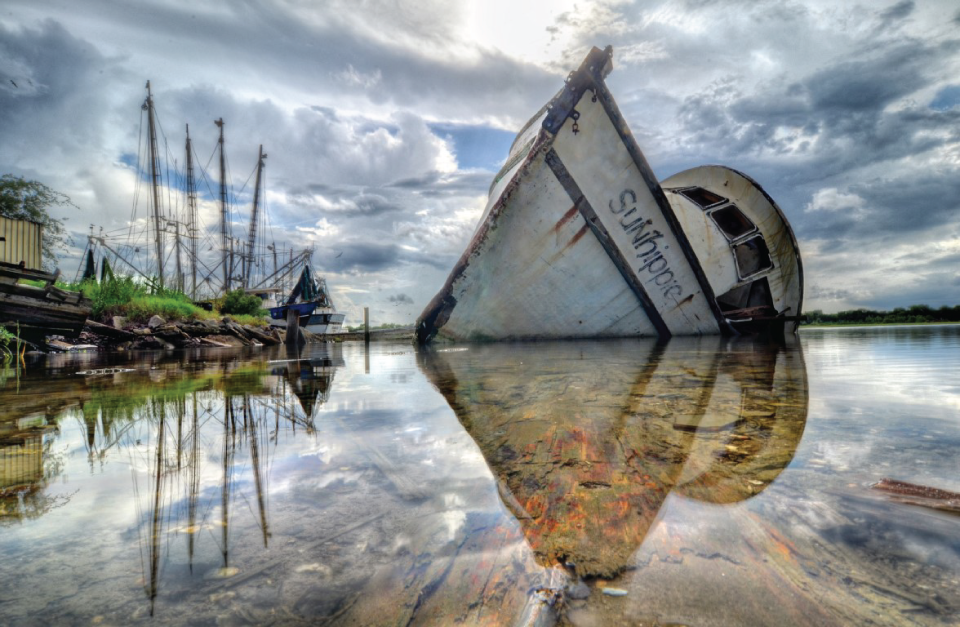 Artist: John Adams
Genre: Photography
Bio: I am a photographer from Fernandina Beach and started my career working on small wooden craft in Northern California as a commercial Salmon Fisherman and Sea Urchin Diver. I moved on and then spent 20 years in the Navy on a number of other vessels traveling the world and never lost my love for boats. My works have been published in EasyRiders, V-Twin and Shutterbug Magazines.
Piece: Ode to the Sunhippie
Piece Description: A photography study of the disappearing hand crafted wooden Shrimp Fishing Trawlers of the South.
Web:
John Adams – Website
John Adams – Facebook
John Adams – Google+