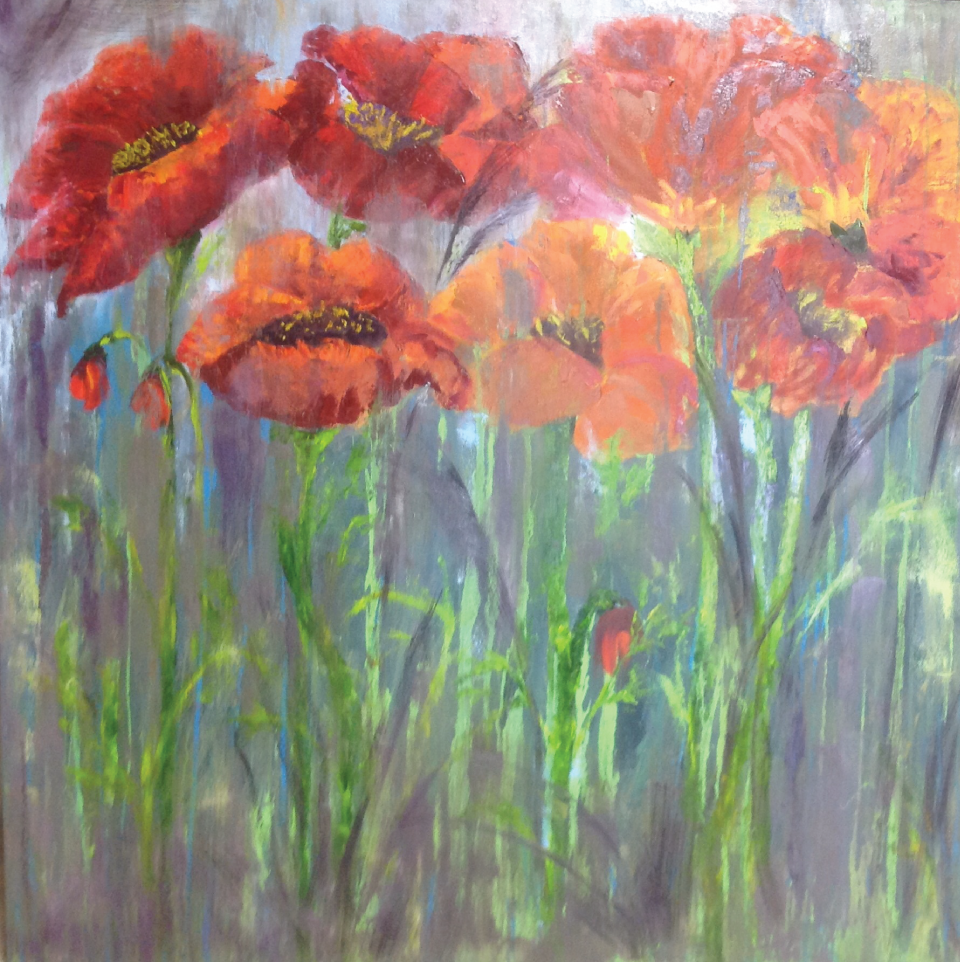 Artist: Paula Felici
Genre: Painting
Bio: I am a 67 year old woman who started to paint for the first time 6 years ago. I have now exhibited in numerous venues and have a studio at Salvo Art Project in Bunnell, Fl. I have a passion for life, family, learning and painting. My goal is to have my paintings reflect joy.
Piece: Proud Poppies
Piece Description: This painting is 48″ X 60″. It is done using water based oils and is on gallery wrapped canvas.