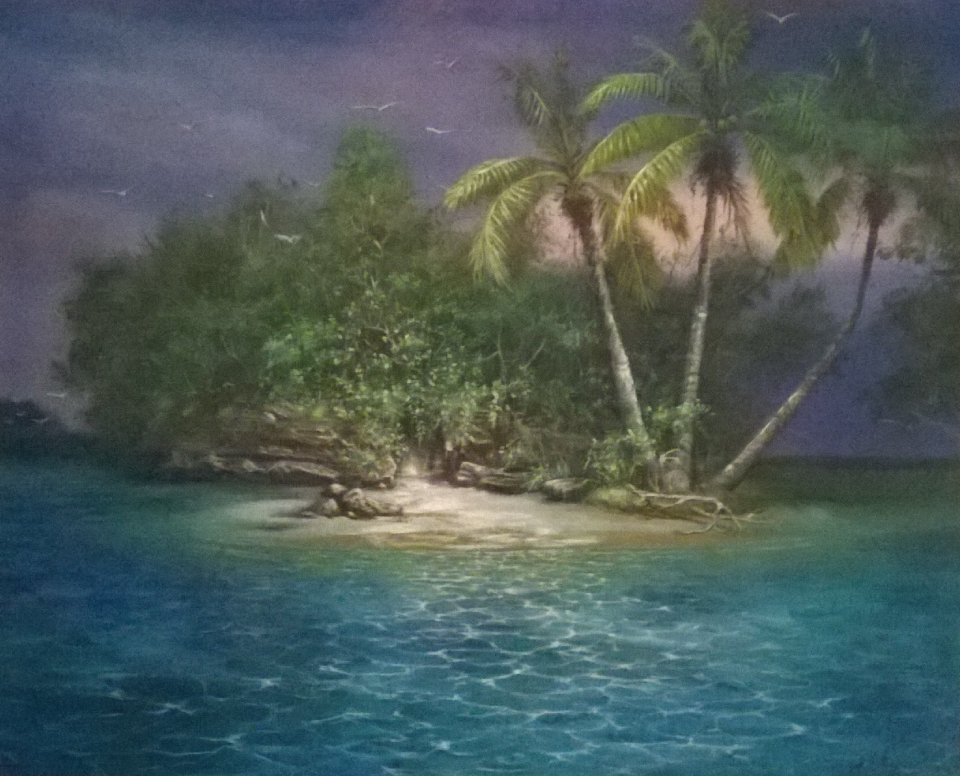 Artist: E. Curtis
Genre: Painting
Bio: This is for Eugene Curtis who is in critical condition with a heart condition. He has painted many oil pictures depicting Florida's beautiful ocean scenes. He currently resides in Putnam County.
Piece: Stormy Horizon
Piece Description: Set on a lovely small island, a brewing storm is lurking in the background.