Quarter 2: 2nd Place Winner – Michael Cenci
Lifetime Jacksonville resident and 2nd Place Winner of The Square, Michael Cenci, photographs Florida wildlife.
[divider/ ]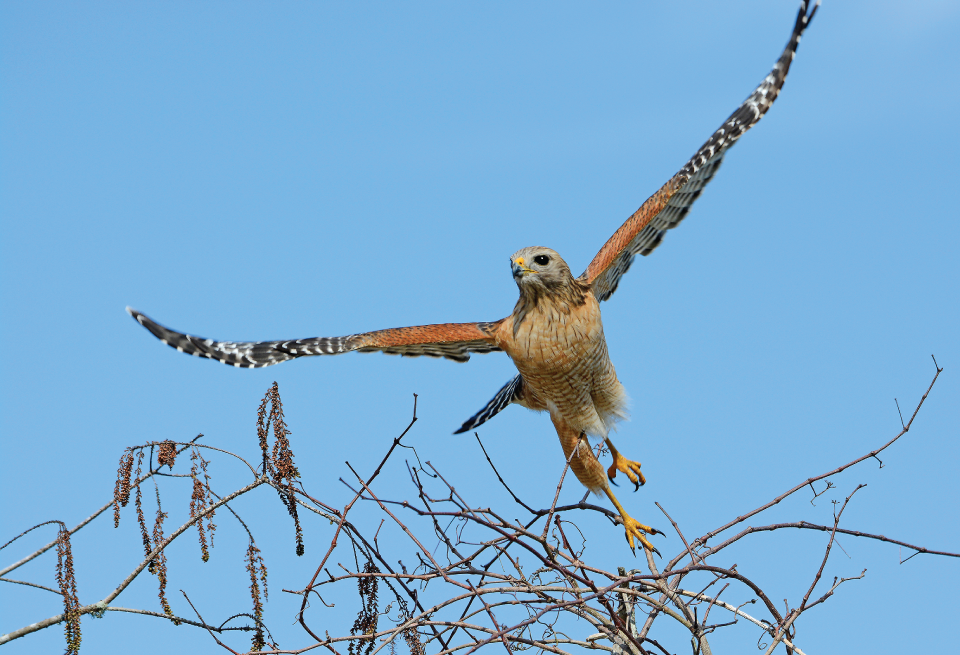 Artist: Michael Cenci
Genre: Photography
Bio: I was born and raised in Jacksonville, Florida. He has been photographing Florida wildlife and nature for over 25 years. As an avid outdoorsman, I try to capture nature at her most defining moments. I have work in some local corporate and hospital collections and several local galleries.
Piece: Red Shouldered Hawk #2
Piece Description: One of a pair of hawks I've been watching for the last 6 weeks. Waited for this photo for hours.