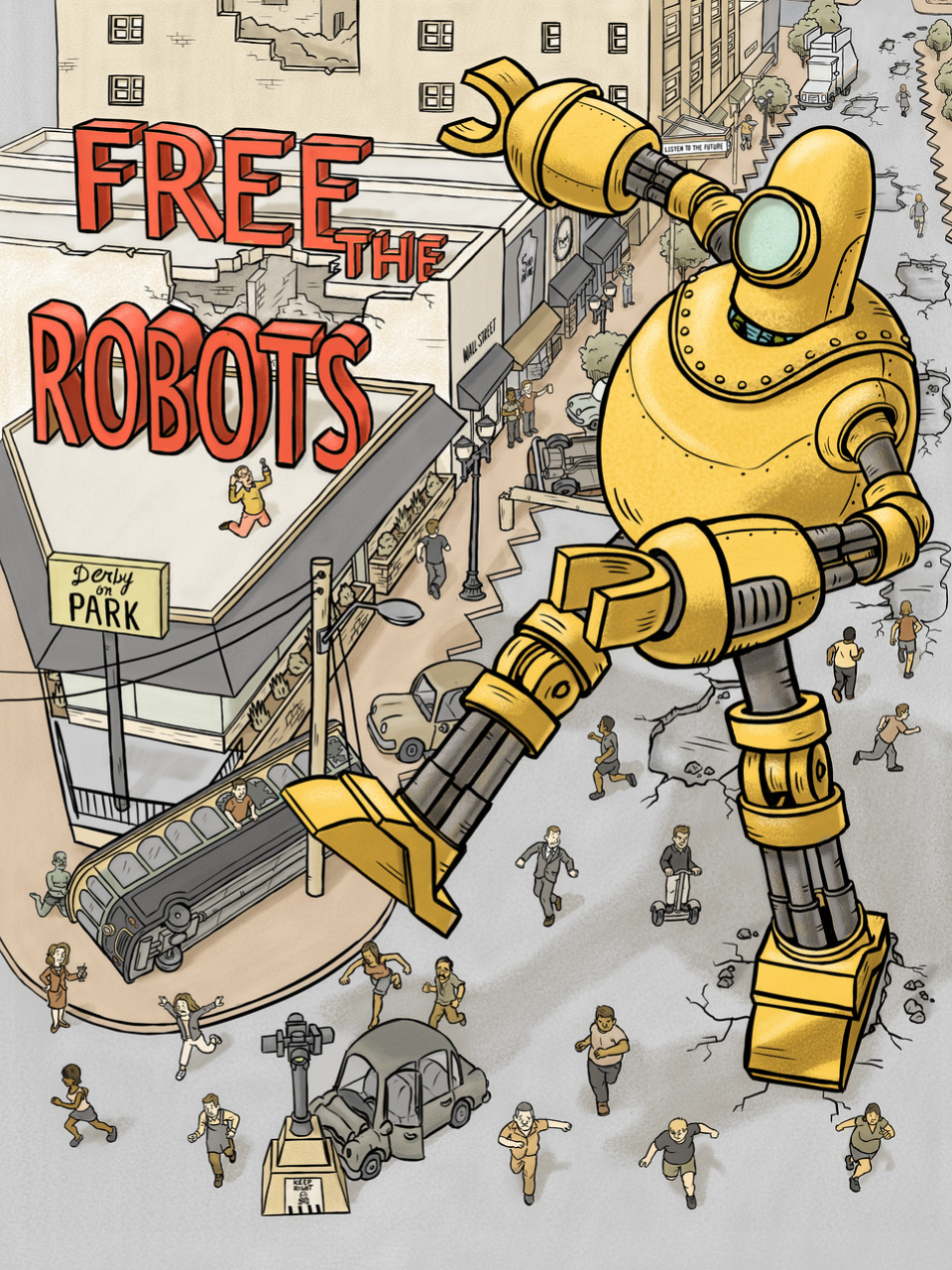 Artist: Jack Spellman
Genre: Other
Bio: I love telling stories with pictures. I specialize in illustration for kids, but I enjoy drawing anything that makes people smile. When I'm not hard at work in my studio or watching Bill Murray movies, you can find me in the backyard with a very energetic and needy dog named Gus.
Piece: Free the Robots
Piece Description: Sometimes it's just fun to draw robots destroying your favorite place – 5 points, in this case.
Web:
Jack Spellman – Website
Jack Spellman – Facebook
Jack Spellman – Artist Websites