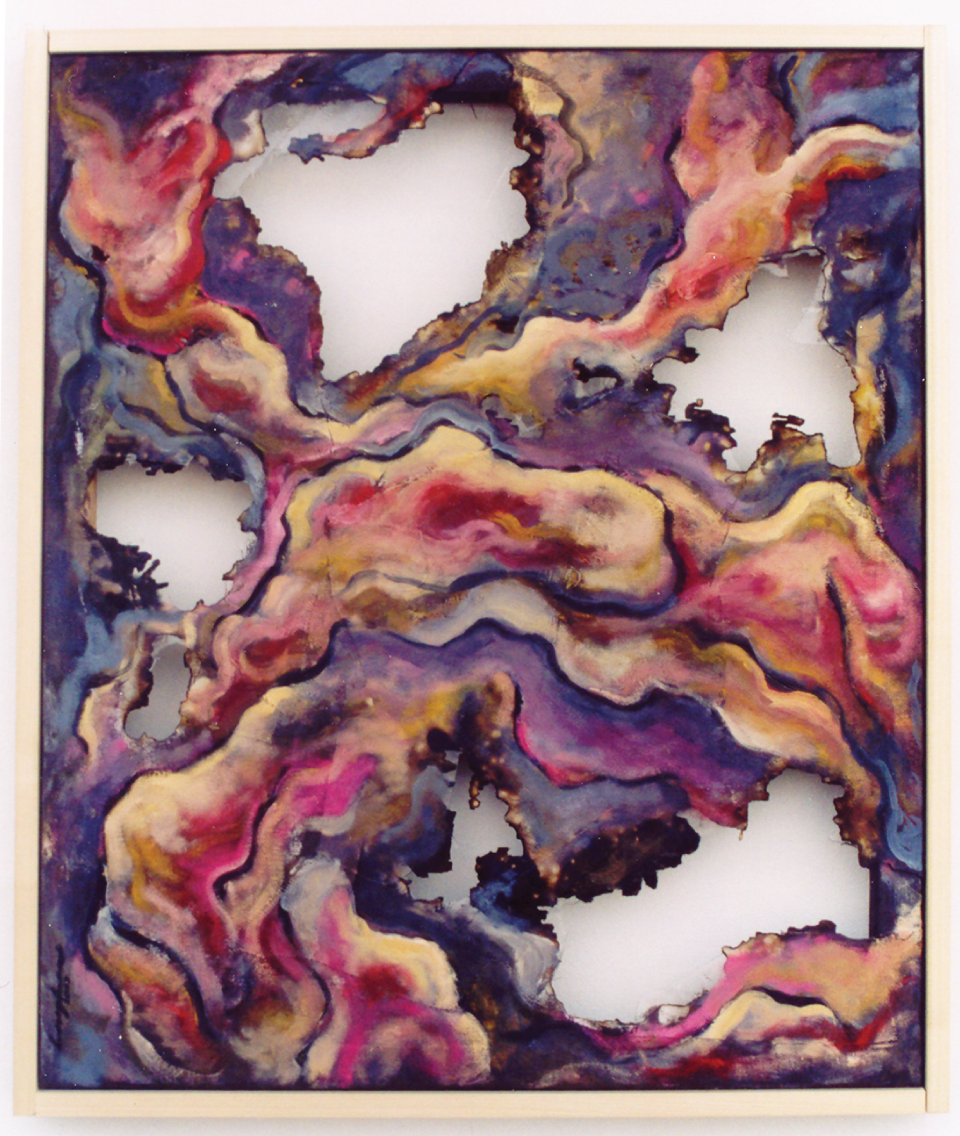 Artist: Daniel Loughran
Genre: Painting
Bio: I am a visual artist from Jacksonville Beach. My background and formal education are in painting. I have also been teaching drawing and painting in Duval County for nearly 20 years. I have had exhibitions at a wide variety of galleries as well as JMOMA, JMOCA, The Cummer Museum, The Florida Theatre, The Wilson Center for the Arts and both the FSCJ Downtown and Kent Galleries.
Piece: Number 17, 2013
Piece Description: One of a series of mixed media experimental paintings using burned canvas, fiberglass and paint.