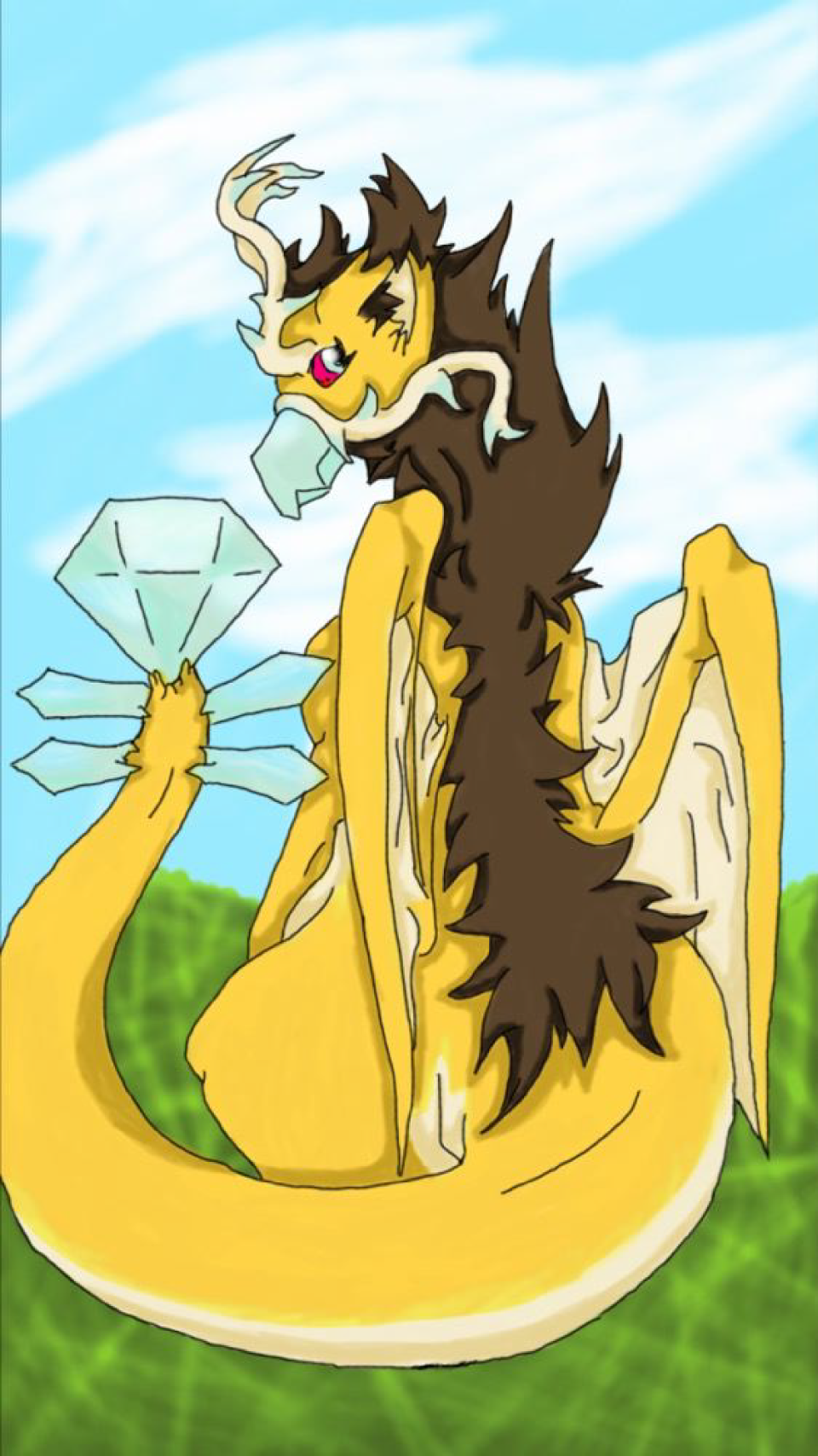 Artist: Nicole Nicewonger
Genre: Other
Bio: I am a collage student currently going for my AA so I can get a transfer into an Art collage. From there I'd like to refine my style and learn to make 3D models so I can finally take the characters and stories in my head make them into video games.
Piece: Shy Little Meg
Piece Description: Megula (Meg) is a dragon I designed drawn here shyly showing off the glow of her gems.