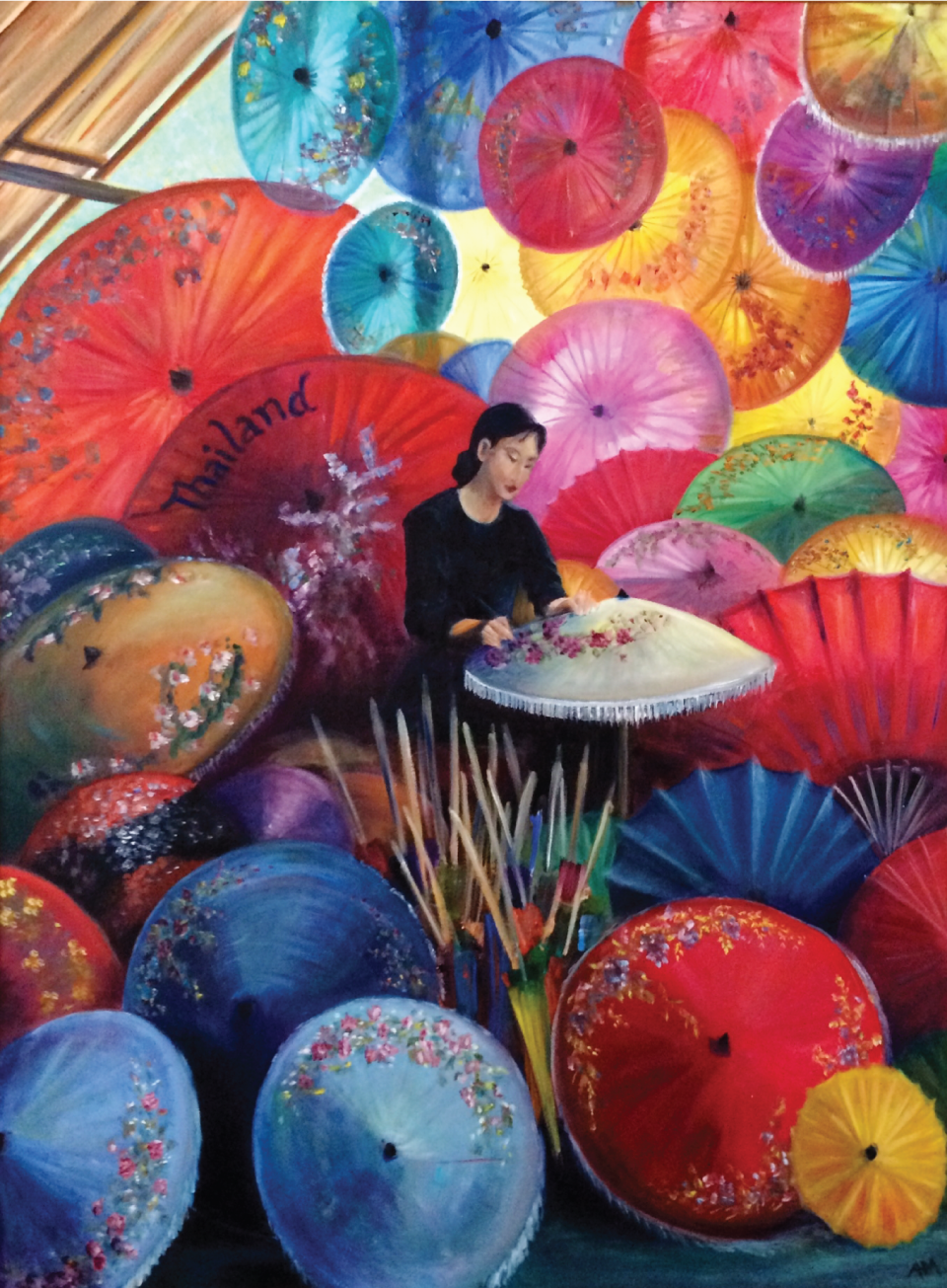 Artist: Abby Howard Murphy
Genre: Painting
Bio: Abby draws inspiration from beautiful first coast vistas and her travels. More whimsical themes can be found in her themed murals created for the Sunshine Foundation Dream Village for chronically and terminally ill children; stage backdrops for Stanton productions; and in educational pieces and designs for the St. Johns River WMD, North Florida Land Trust and the Timucuan Preserve.
Piece: Thai Parasols
Piece Description: 30″ x 40″ Oil depicts a young woman painting flowers on a myriad of parasols drying in the sun.