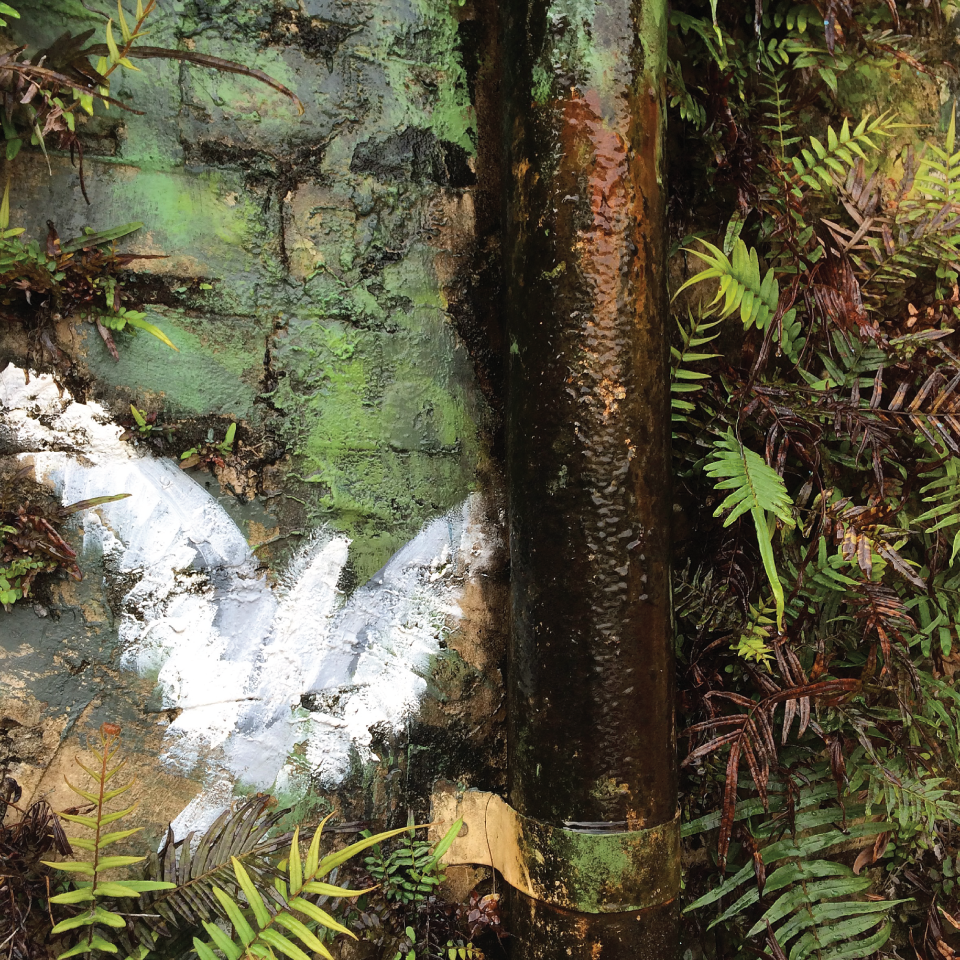 Artist: Kim Tippin
Genre: Photography
Bio: I am an amateur photographer, enthusiastic cyclist and smitten doberman parent who loves being outdoors. Taking photos requires that I keep my eyes open and see the landscape as it is in each special moment.
Piece: The Passing Hand
Piece Description: I love exploring textures and colors. Here, natural images tangle with manmade brick and pipe.