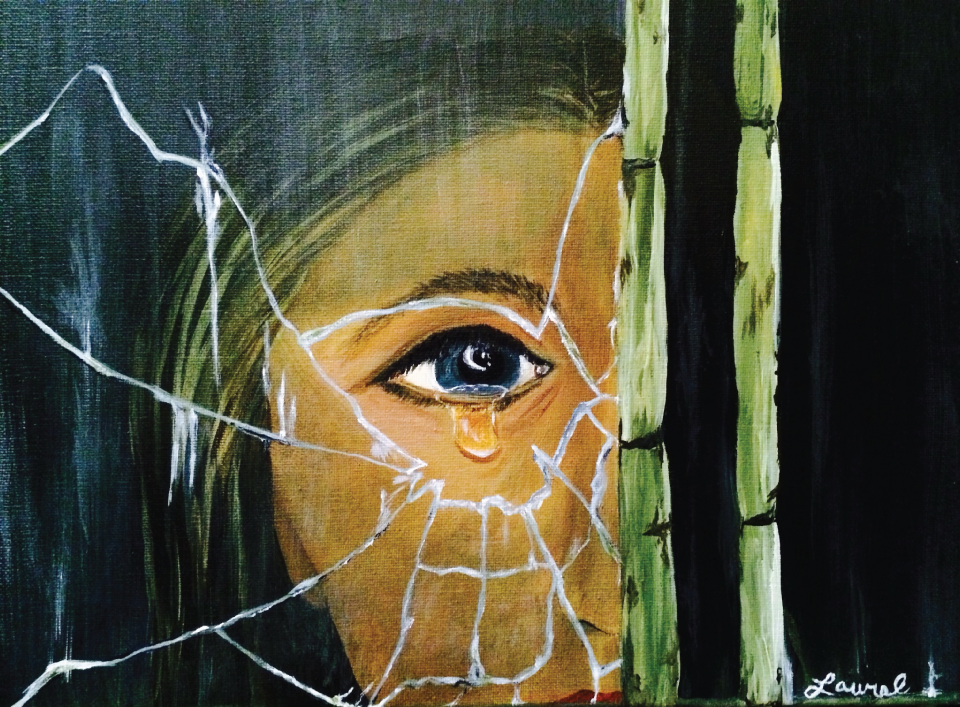 Artist: Laurel McNatt
Genre: Painting
Bio: I enjoy painting as a hobby and have sold several pieces but also love to teach painting to both adults and children. I am 44 years old and a mother of four children ages 5-17, and married 22 years. I grew up overseas and returned from South America at age 14. Painting did not become part of my life until I was older but drawing has been a passion since a very young age.
Piece: Looking Through Shattered Dreams
Piece Description: This piece is acrylic on canvas as a 16×12. To honor all those still trapped in human trafficking.