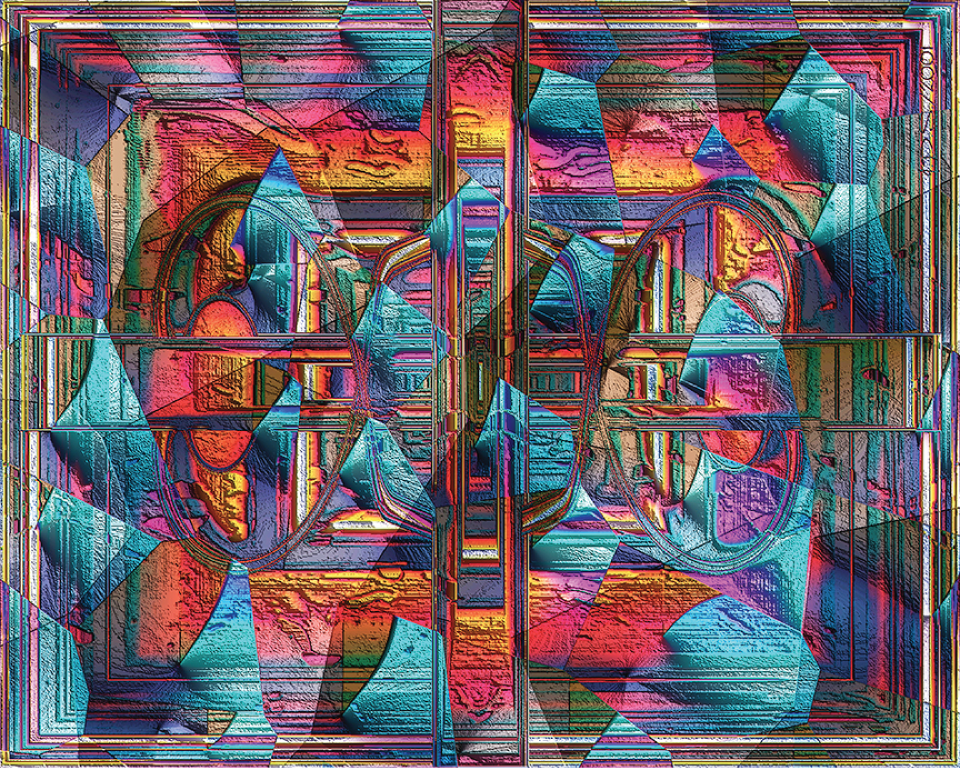 Artist: John Summers
Genre: Painting
Bio: 66 year old guy dabbling in art since 1967. A musician first, I attended Florida State University to study Music Education and learned jazz improvisation. Returning to Jacksonville I played in Rock and Jazz groups also doing substitute work with the Jacksonville Symphony. I have been doing original abstract art over the years. I have submitted a recent piece.
Piece: MultiColored Abstraction!!
Piece Description: From starting with very simple forms, I manipulate them in Photoshop until I am satisfied.