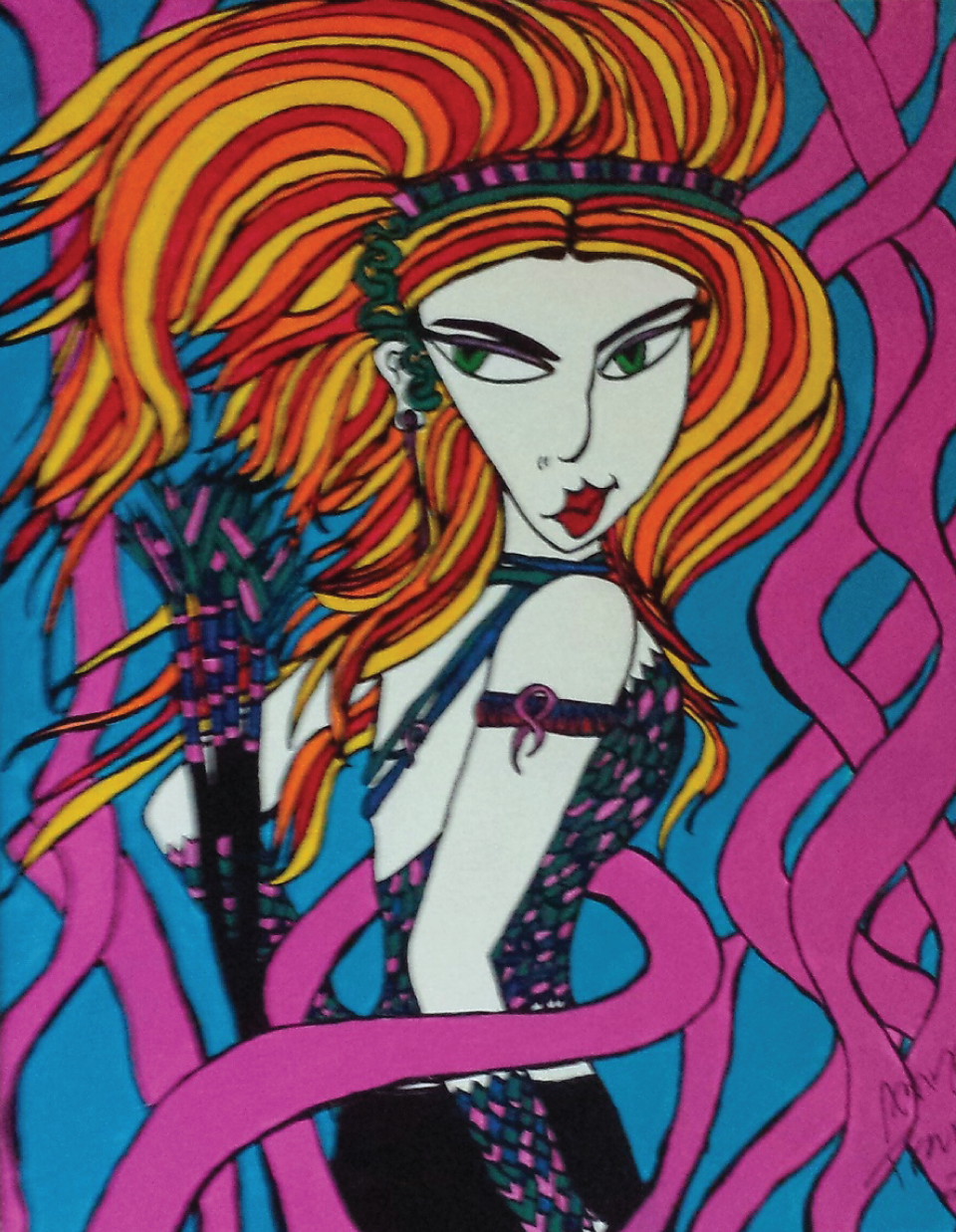 Artist: Amy Traver
Genre: Painting
Bio: I think art should make you happy. You should smile or cry when you look at a painting or drawing. That means it moves you. I am a self-taught artist, but I do feel that learning about other artist work is important. If you see me during the summer, it will usually be drawing on the beach. Sand between my toes and peace in my mind, I can create and just be me.
Piece: "Bella Donna" Breast Cancer Warrior Princess
Piece Description: All cancer survivors are warriors. Bella Donna is the icon for this battle.
Web:
Amy Traver – Website