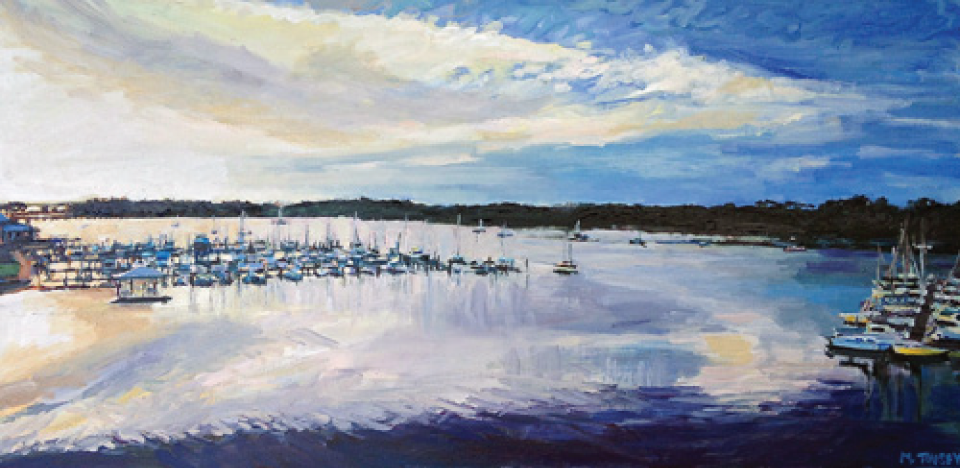 Artist: Meredith Tousey Matthews
Genre: Painting
Bio: Meredith is an Atlantic Beach native who graduated from Fletcher High and then UF, where she received her BFA in Painting. She has worked in graphic design and art direction for various publications, as an arts writer, and as an art educator with museums, non-profits and in public schools. She is currently Assistant Publisher of Arbus Magazine and paints in her home studio.
Piece: Ortega to Roosevelt – River View
Piece Description: Part of Revisiting Jacksonville, a series aided by an Art Ventures grant, it's our river at sunset.