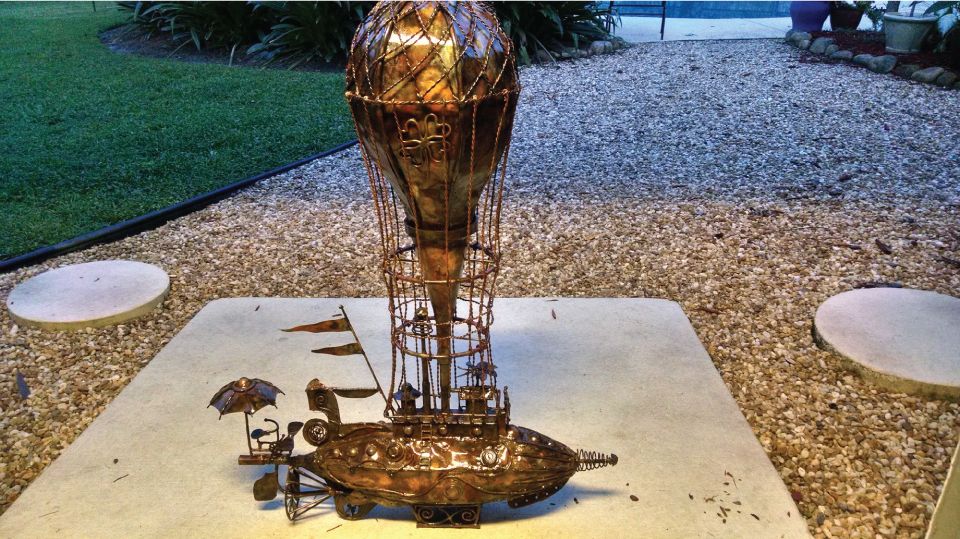 Artist: Ricky Weeks
Genre: Sculpture
Bio: I make copper art projects in my spare time in backyard shed while being inspired by my favorite music such as Pink Floyd, Neil Young that I grew up on. Born in Jacksonville FL and have lived here all my life. I currently work full time for the city of Jax and have been with the city for 20 years. I started out working for A/C company and that is where I learned my skills working with copper.
Piece: Steam Punk Balloon
Piece Description: Made of 100% copper. Took me couple months to create.