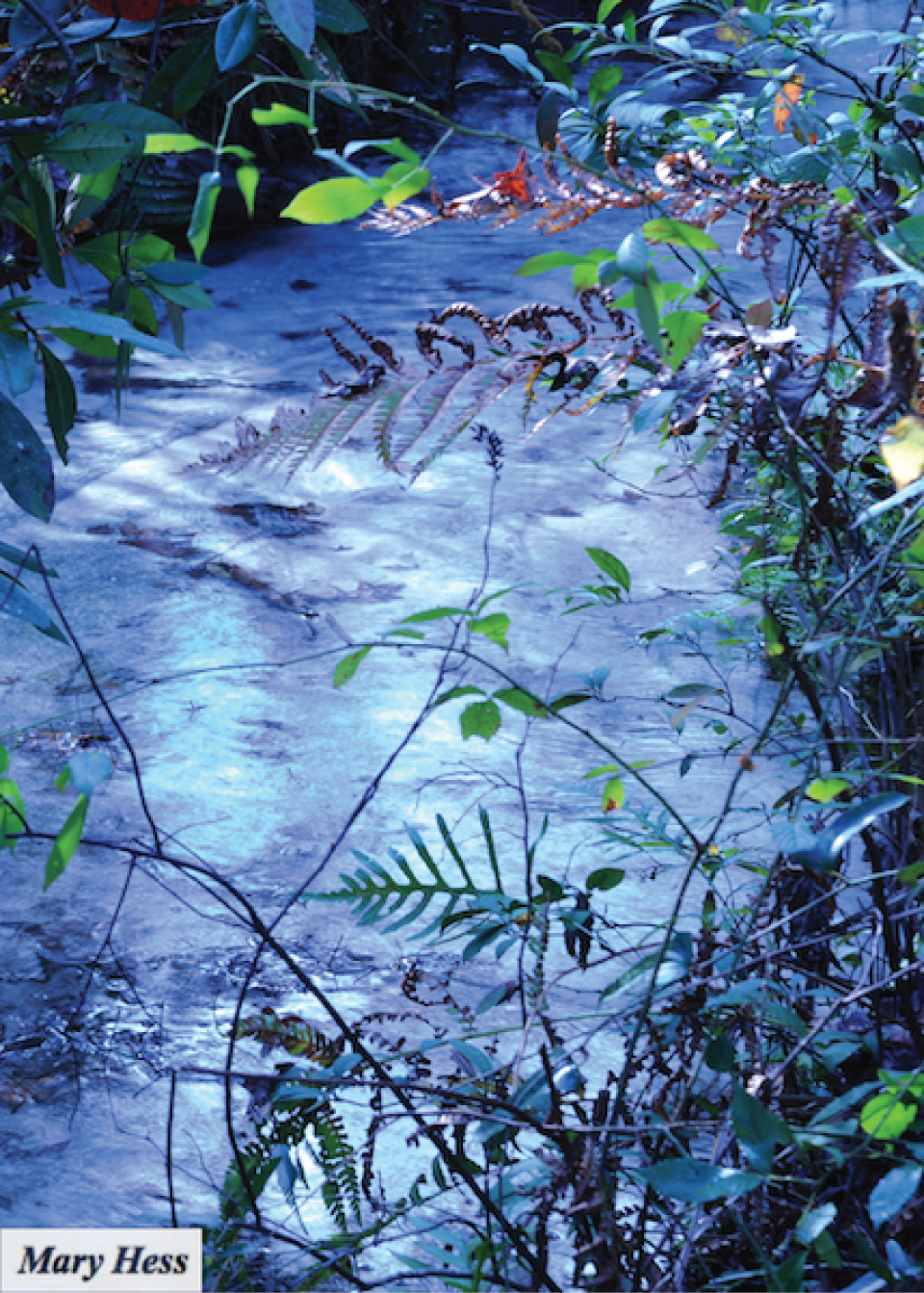 Artist: Mary Hess
Genre: Photography
Bio: My name is Mary Hess and I have been photographing the Suwannee River Valley in North Florida for 20 years. I photograph landscapes, and the insects, flowers, and animals who live here. My photographs are large format, the frames are handmade of repurposed wood from Jacksonville. The reclaimed wood was milled in this area a long time ago. I am a graduate of Fletcher High School in Neptune Beach.
Piece: Swamp Elixir – Gold Head Spring
Piece Description: Early morning at Gold Head Spring where the water seeps from a Ravine, near Middleburg, Florida.
Web:
Mary Hess – Facebook