2015 Collection 3: 1st Place Winner – Brenda Kato
Local artists and 1st Place Winner of The Square, Brenda Kato, talks about her art and inspirations.
[divider/]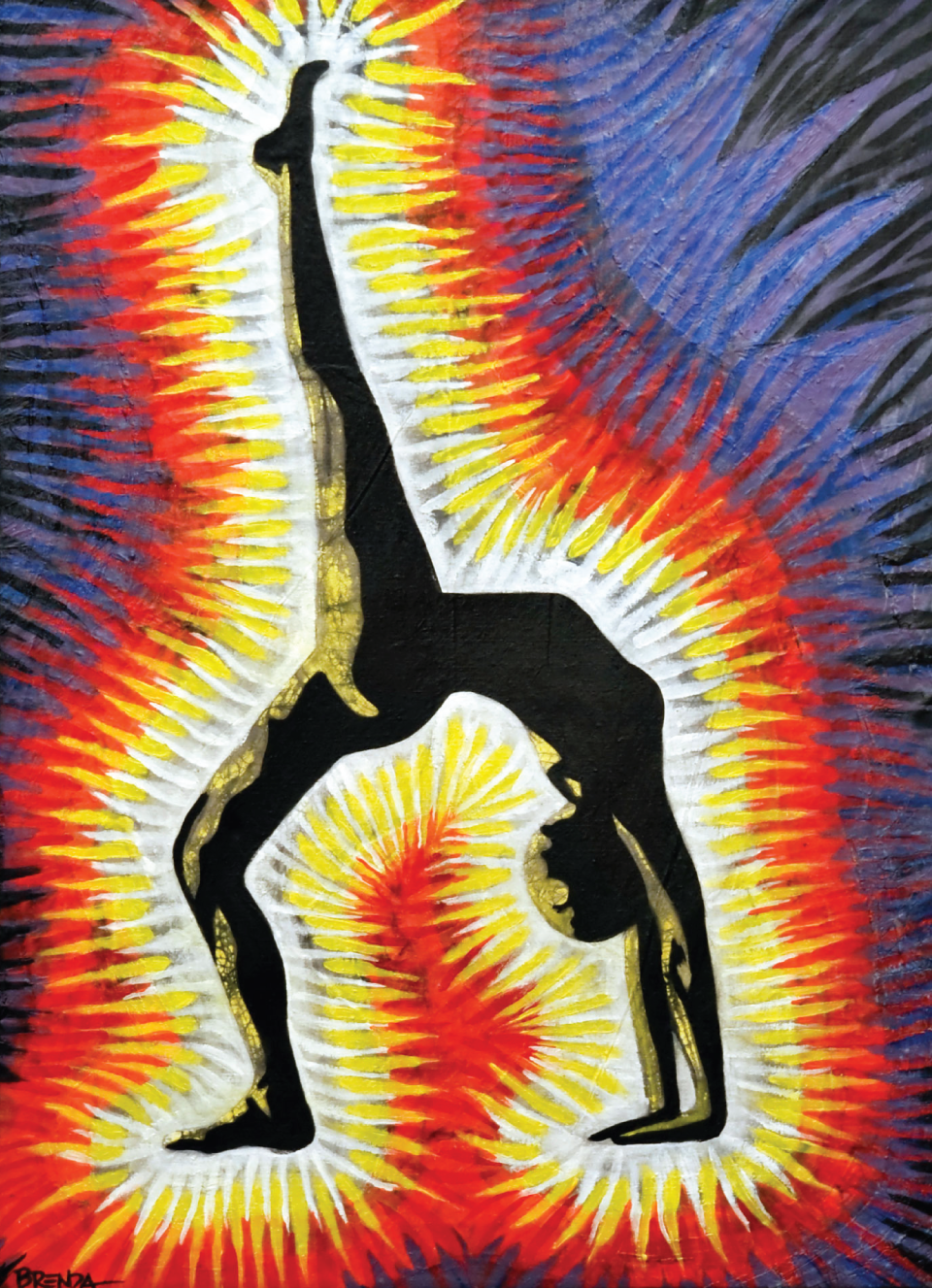 Artist: Brenda Kato
Genre: Painting
Bio: Digital designer by day, fine artist by night. Born and raised in Riverside/Avondale. I discovered my passion and talents early on winning many art awards in school contest. My BFA in Illustration from Ringling School of Art & Design launched my career as a graphic designer, animator, art director and UI/UX for top national brands. I also love to teach painting, drawing and mixed media.
Piece: Yoga Backbend
Piece Description: This modern batik features a silhouette of a female doing a yoga backbend and her vibrational energy
Web:
Brenda Kato – Website
Brenda Kato – Facebook
Brenda Kato – Twitter
Brenda Kato – Fine Art America