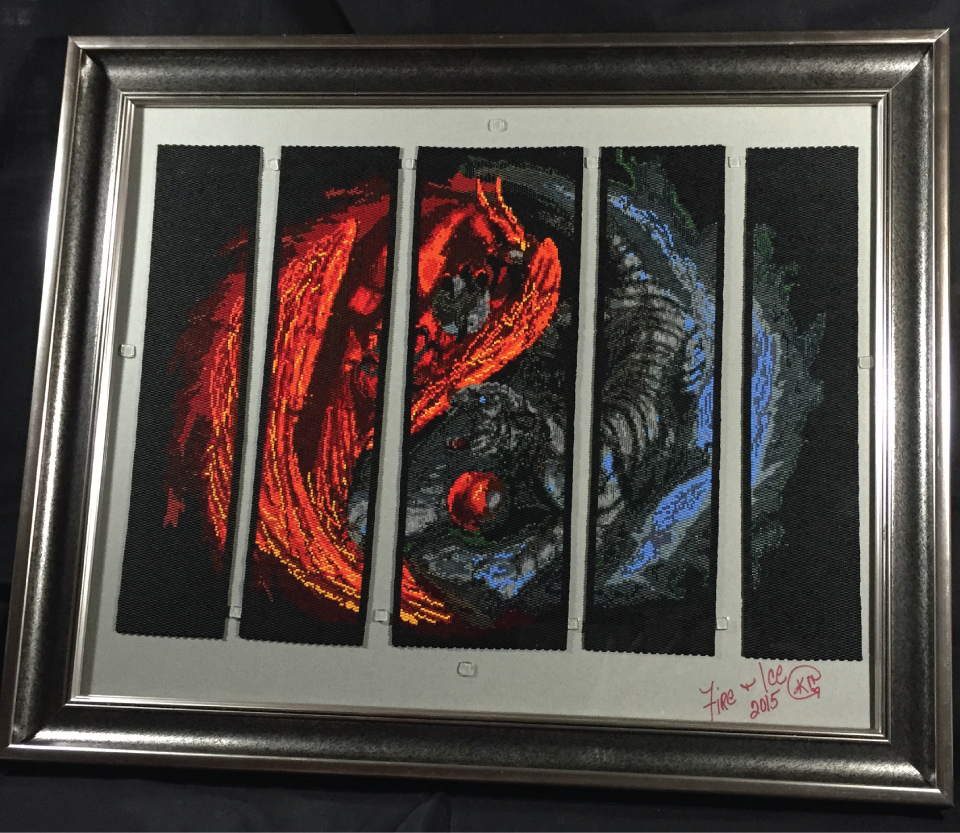 Artist: Krafty Max
Genre: Other
Bio: Almost 40 years ago I sat and watched my mother making items for my family for the holidays.By the age of 5, I was already stranding beads for my own creations. Hand designing & creating every pieces – from the pattern to the finish work of the clasps. So now I am one of the lucky few that gets to turn my passion into a business. Many of my orders are customized to match the client's requests.
Piece: Fire Phoenix and Ice Tiger (Yin and Yang) Hand Beaded Wall Art Creation
Piece Description: Hand designed and hand beaded wall art creation. Done freehand (without a loom).
Web:
Krafty Max – Website
Krafty Max – Facebook
Krafty Max – Twitter
Krafty Max – Pinterest