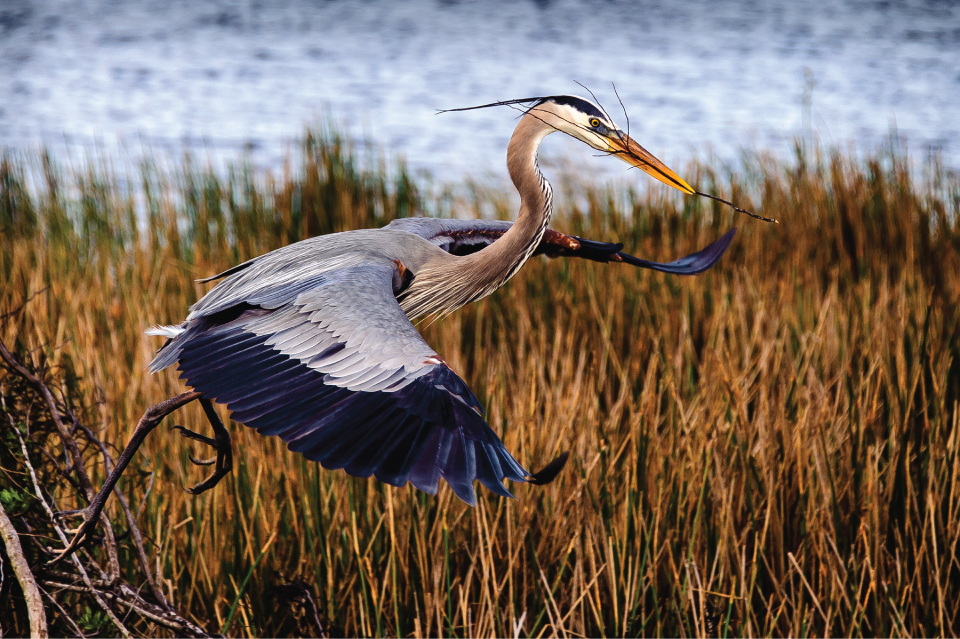 Artist: Keith Garrett
Genre: Photography
Bio: I am an amateur Photographer who has lived in Jacksonville for over 20 years. I concentrate on wildlife, landscapes and sports. I have traveled all over the U.S. and the world in my lifetime. I enjoy taking my time and trying to get an image that I have not gotten before.
Piece: Back to the nest
Piece Description: This was taken at the Viera Wetlands during the nest building period in January.