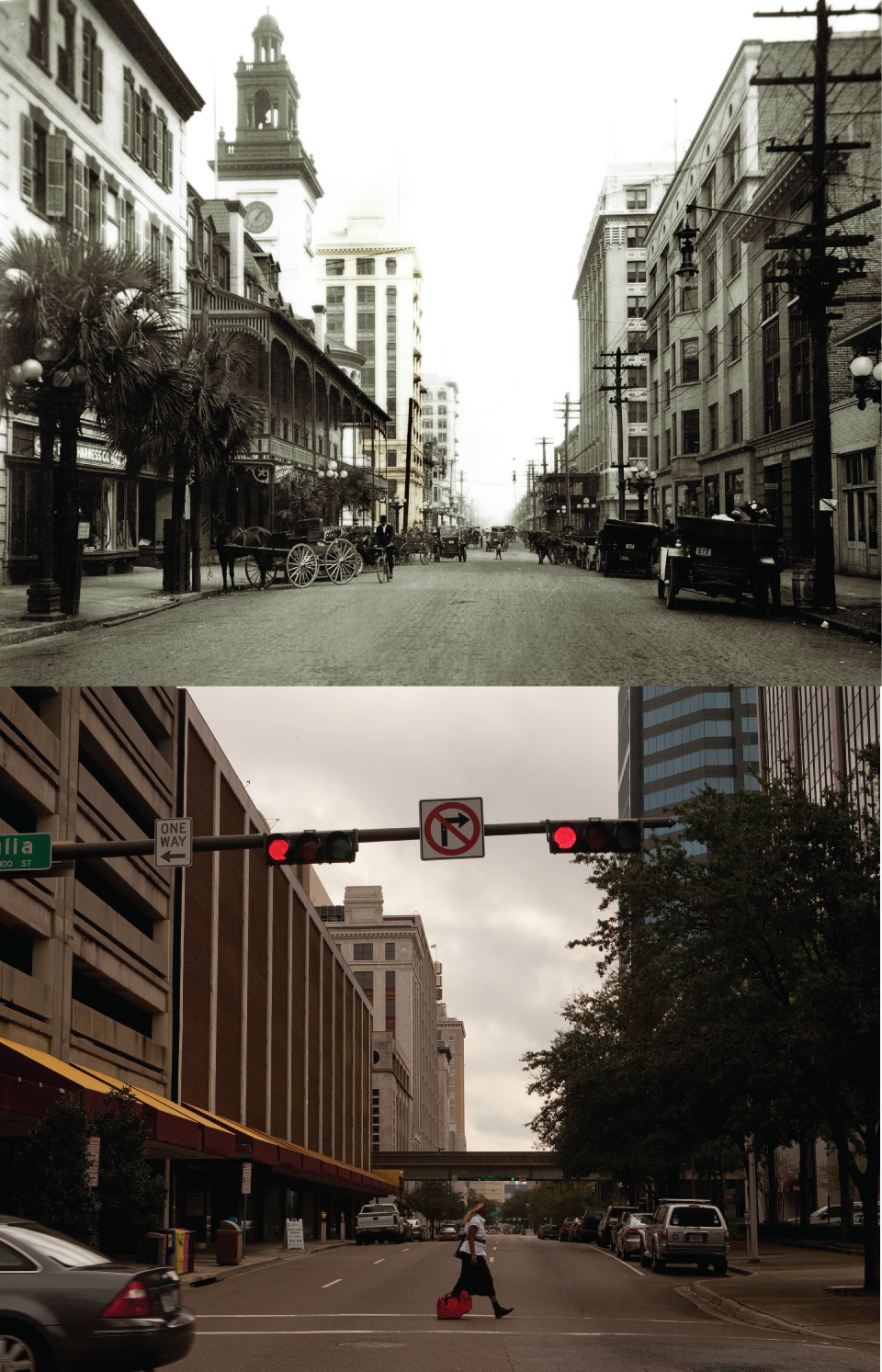 Artist: Paul W. Nichols
Genre: Photography
Bio: I am an amateur photographer and a full time construction manager who has lived in the Jacksonville area since 1964. The piece submitted is one of two groups of similar photographic setups (Then & Now) on public display inside 121 West Forsyth Street. Doing these pieces in my spare time took me nearly a year to complete each group.
Piece: Forsyth Street – Looking East from Julia Street – 191_ – 2010
Piece Description: The B/W is from the public domain in the 19-teens. The overlay, taken early on a workday morning.