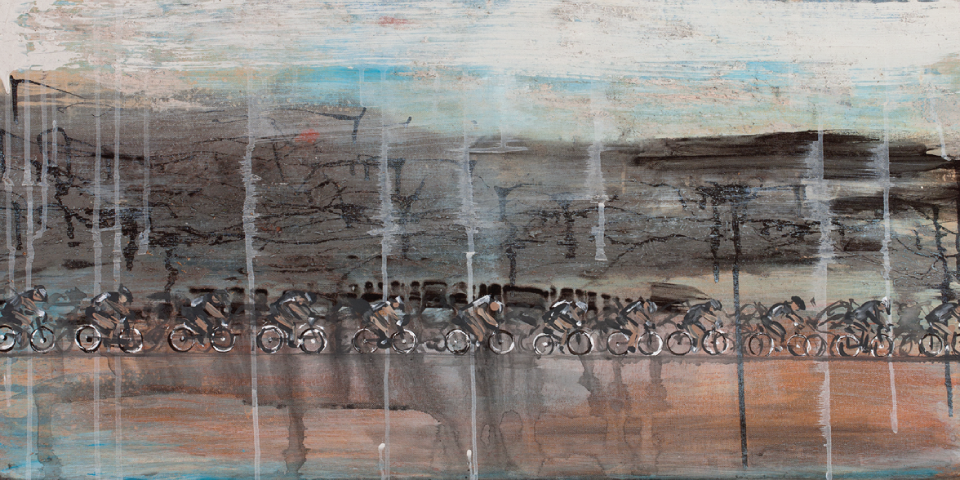 Artist: Heather and Holly Blanton
Genre: Painting
Bio: We are twin artists,originally from Jacksonville, Florida. This is a collaborate piece done by us recently. Holly is an abstract and realist painter and Heather specializes in sports themed works. Their work can be seen at Stellers Gallery and the Beaches History Museum in Jacksonville Beach.
Their websites are www.hollyblantonart.com and www.heatherblanton.com.
Piece: Long Cycle Ride
Piece Description: This collab piece is 18″ tall by 36″ wide painted with acrylic paint on canvas.