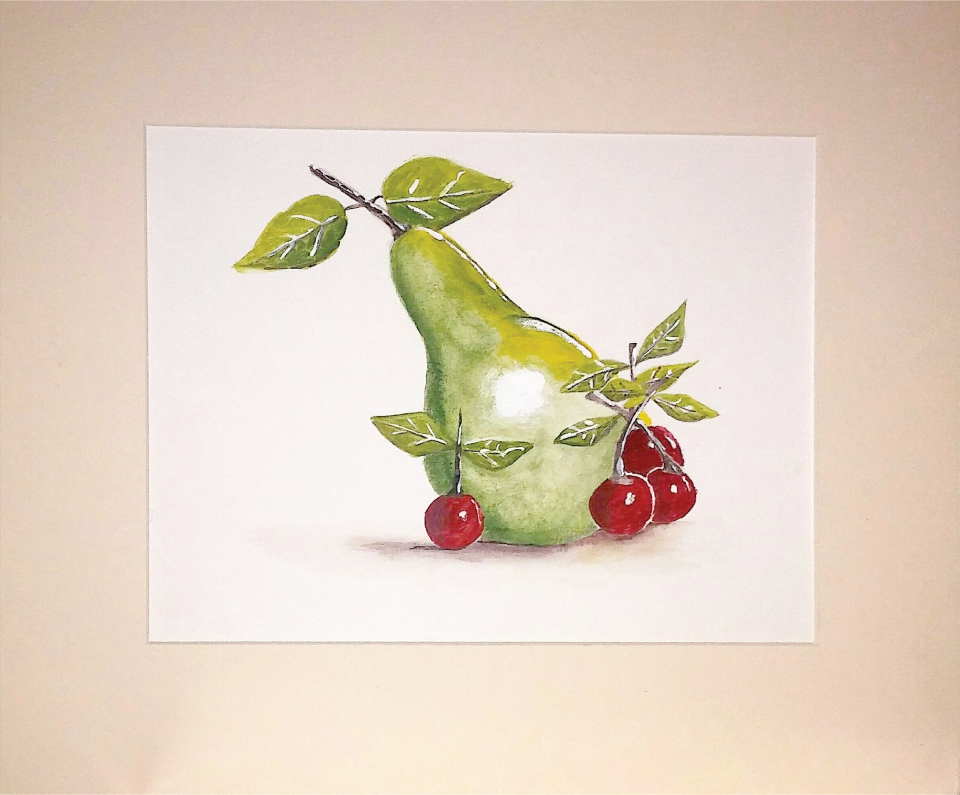 Artist: John Taddia
Genre: Painting
Bio: I am a 65 year old male. Married with 2 daughters 7 grandchildren and 2 great grandchildren. I love to paint and draw. My dream in life was always to succeed in art. I would still love for that to happen.
Piece: Pear with cherries
Piece Description: This is a water color on 80lb paper matted framed and signed. The size is approx. 26″ x 30″.