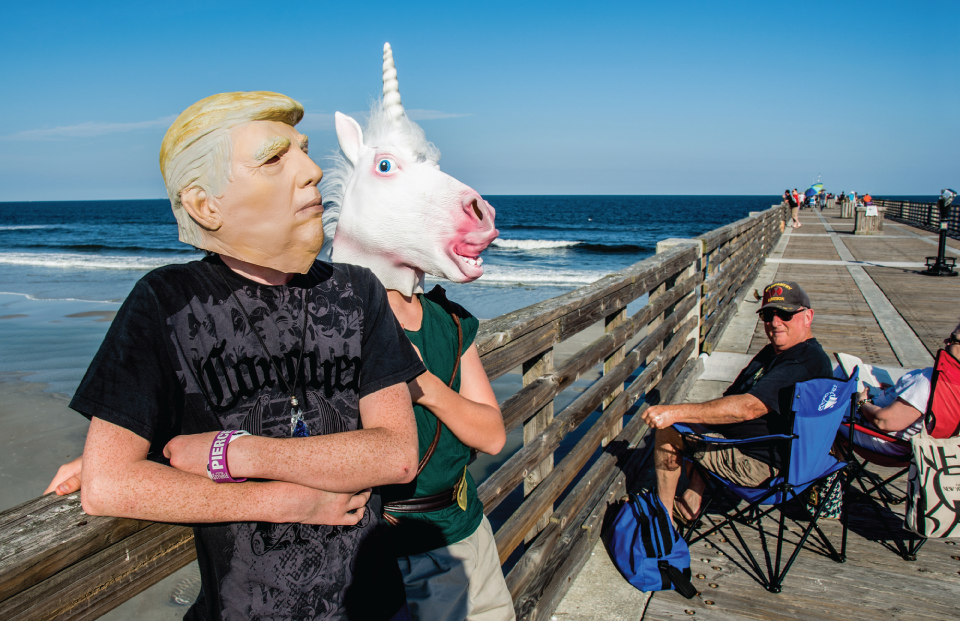 Artist: Hal Padgett
Genre: Photography
Bio: I am primarily a street photographer. My street is the sand and splinters of Jacksonville Beach. But I'm branching out: just spent 2 weekends at my first Bike Week in Daytona Beach. ("OMG!" is the short version.) I mostly photograph strangers. Mostly they don't mind, or else they didn't even know I had done my deed. My native Florida is a treasure chest of bodacious eccentricity and beauty.
Piece: Strange Bedfellows
Piece Description: Two myths. And a retired US Army artilleryman wanting to know why we couldn't take photos somewhere else.