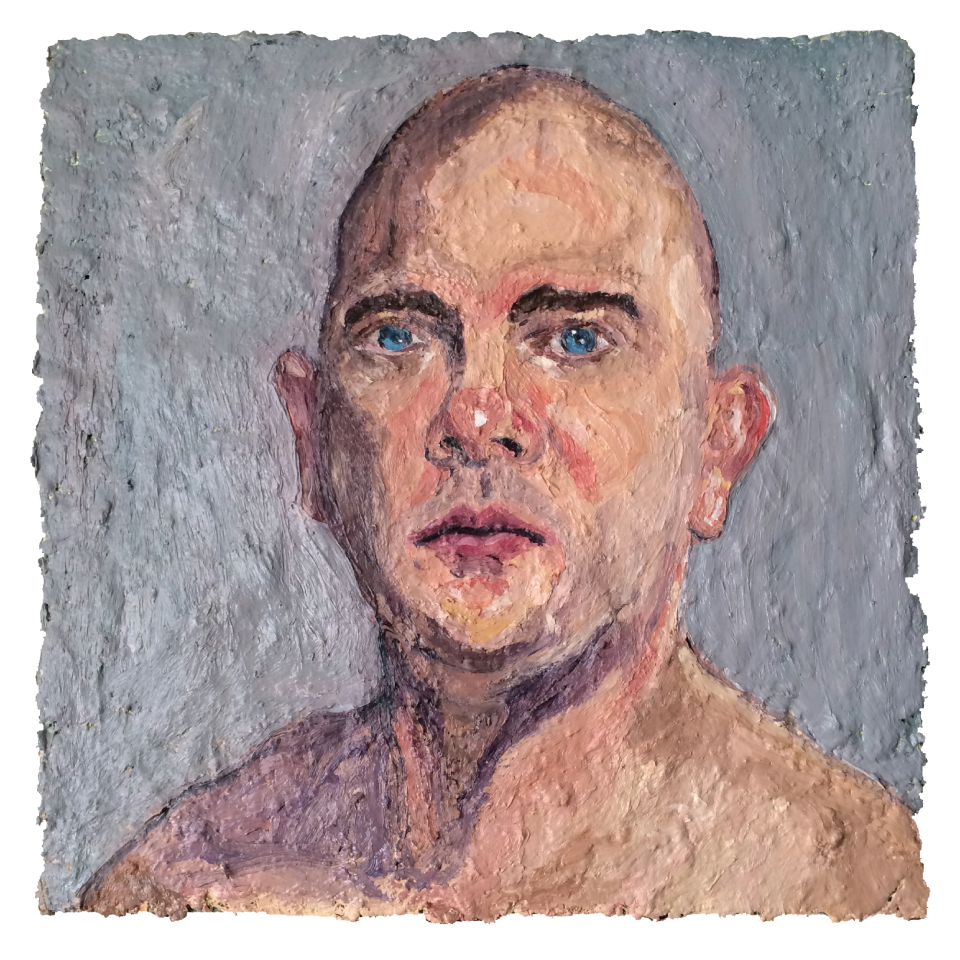 Artist: Thony Aiuppy
Genre: Painting
Bio: Thony Aiuppy holds an MFA in Painting from the Savannah College of Art and Design and a BFA in Painting/Drawing from the University of North Florida. He is a practicing visual artist, an art educator, and a contributing writer for the blog Metro Jacksonville. He lives in the historic Springfield neighborhood of Jacksonville, Florida with his wife and three children.
Piece: The Model Takes His Place
Piece Description: "The Model Takes His Place" is a self-portrait painted from life in 2015.
Web:
Thony Aiuppy – Website
Thony Aiuppy – Facebook
Thony Aiuppy – Twitter
Thony Aiuppy – Instagram