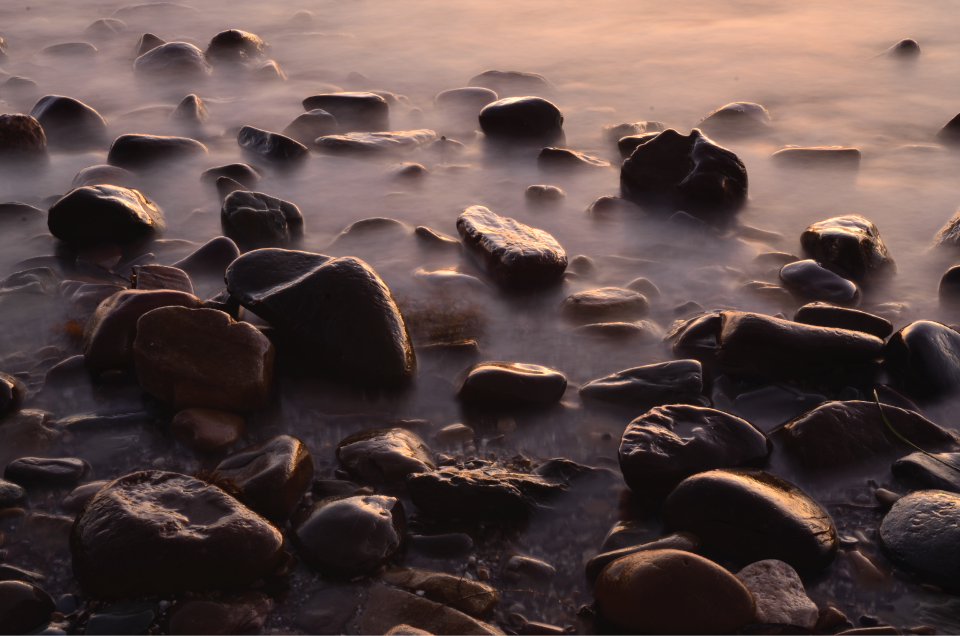 Artist: Craig Shier
Genre: Photography
Bio: I take a documentary approach to my photography selecting composition and lighting to draw the viewer to the art that is there. I minimally post-process the image, not to alter reality, but to emphasize the story I saw when I captured it.
Piece: Sunset at Marino Rocks
Piece Description: With a long exposure, the waves transform into an warm aura on the shore.